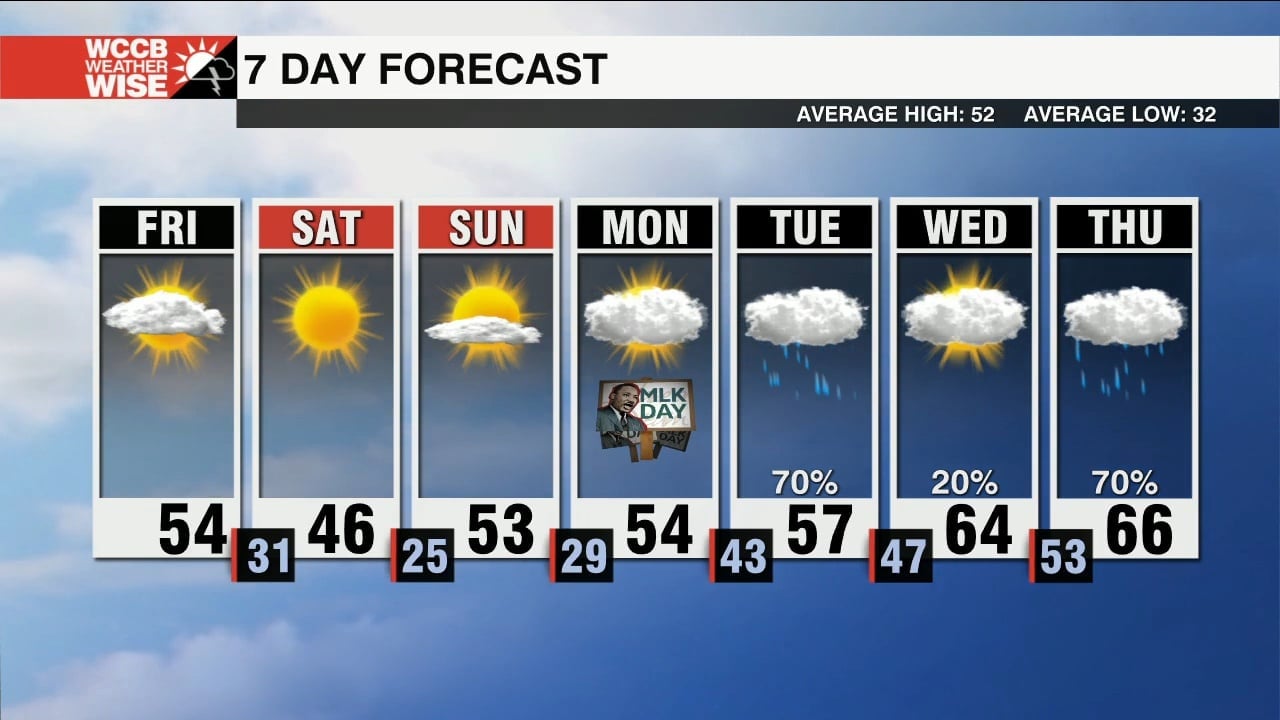 Tonight, most places will have teenagers and 20-somethings.
It may be Friday the 13th, but it's your lucky day for snow lovers in the mountains. A northwesterly flow will continue to produce snow for much of Saturday morning before finally winding down in the afternoon. Outside of a stray flurry northeast of Charlotte Saturday morning, we'll remain high and dry — and very cold. Expect lows to drop into the twenties and 20s as we wake up both weekends. Despite plenty of sunshine, our Saturday high will struggle to top 30-40 degrees before warmer air slowly arrives.
Sunny skies will lead into our MLK celebration with temperatures in the 40s and 50s. Our next rain system will arrive mid-week, but Piedmont highs could be in the 60s before it's time to recharge. Accumulating snow in the Queen City is unlikely over the next 10 days.
Partly cloudy tonight. Mountain snow. Minimum: 30°. Wind: SW5-15. Gusts: 20+
Saturday: mostly sunny. It's cold and windy. Maximum: 46°. Wind: SW5-15.
Saturday night: Clear. frigid. Minimum temperature: 24°. Wind: South 5-10.
Sunday: lots of sun. Softer. High: 55°. Wind: South 5-10.


Finally the feeling of winter again
Source link Finally the feeling of winter again