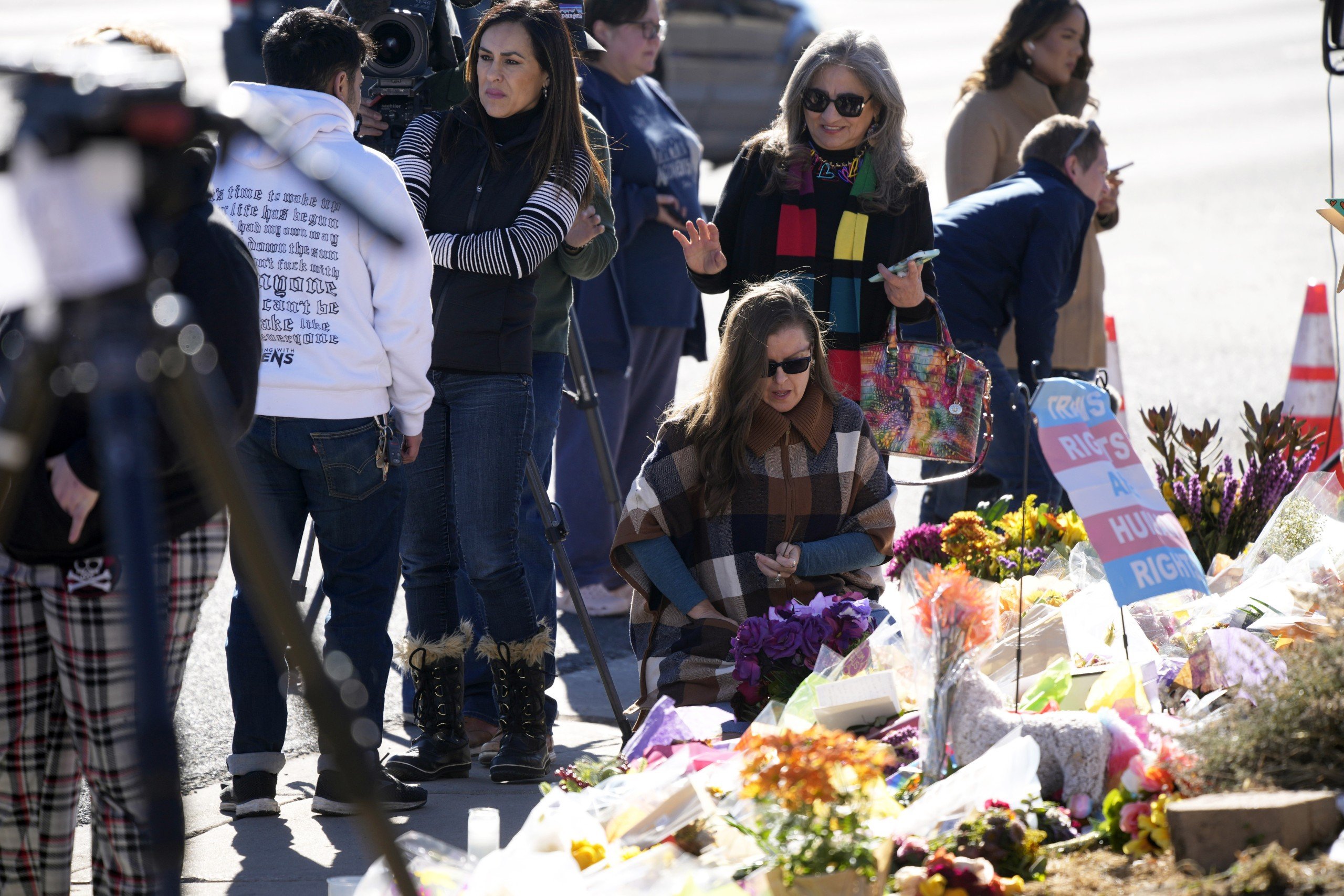 WASHINGTON (AP) — The nation is reeling from the week loud picturesA new report on mass assaults calls on communities to intervene early when they see warning signs of violence, encourages businesses to consider plans to prevent workplace violence and highlights the link between domestic violence, misogyny and mass assaults.
A report released Wednesday by the US Secret Service National Threat Assessment Centeranalyzed 173 mass attacks committed over a five-year period from January 2016 to December 2020 in public or semi-public places such as businesses, schools or churches.
It was released as a US experience a particularly deadly start to the new year Six mass shootings have killed 39 people, including one this week in Monterey Park, Calif., that killed 11 people at a dance hall how the New Year was celebrated according to the lunar calendar.
"It happens all too often," said Lina Alatari, the center's director, during a news conference ahead of the report's release. Alatari said that while the center did not specifically study this week's shooting, there are themes that come up "over and over again" when analyzing mass attacks.
The report is the latest in a series produced by the center to address the issue of mass attacks. For now preliminary reports Examining the specific years 2017, 2018 and 2019, the new report notes that it analyzed multiple years of data and provides a more "in-depth analysis of the mindset and behavior of mass attackers."
The center defines a mass attack as one that injures three or more people, not including the attacker. Almost all of the attacks were committed by one person, 96% of the attackers were male, and the attackers ranged in age from 14 to 87 years old.
The report noted that nearly two-thirds of attackers exhibited behavior or communication "that was so disturbing that it required an immediate response." It says these concerns are often brought to the attention of law enforcement, employers, school personnel or parents. But in one-fifth of cases, the behavior of concern was not reported to anyone "in a position to respond, demonstrating a continuing need to promote and facilitate bystander reports."
The report also called for more attention to be paid to domestic violence and misogyny, noting that almost half of the perpetrators investigated had a history of domestic violence, misogynistic behavior or both.
"While not all misogynistic views are violent, views that portray women as the enemy or call for violence against women remain a cause for concern," the report said.
About half of the attacks in the study involved a business location, and the attackers often had a previous relationship with the business as an employee, customer or former employer. The report also noted the role of grievances, such as disputes at work or quarrels with neighbors, in mass attacks. According to the report, about half of the attacks were motivated "in whole or in part by perceived grievance."
"Workplaces should establish behavioral threat assessment programs as a component of their workplace violence prevention plans, and businesses should also establish active relationships with area law enforcement agencies so they can jointly respond to incidents involving concerns about violence, regardless of whether it is a concern of a current employee, former employee or customer," the report said.


'Happens too often': Report describes mass attacks
Source link 'Happens too often': Report describes mass attacks