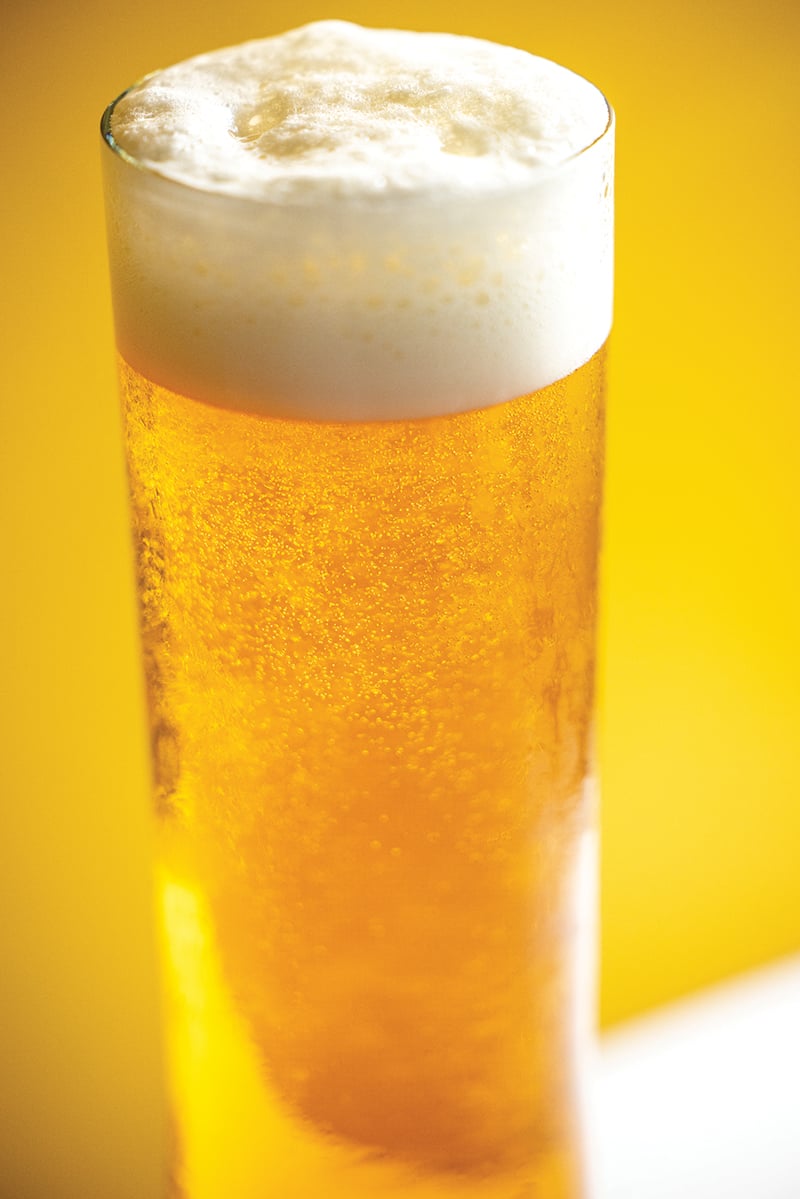 For a while last summer, you'd think an earth-bound asteroid was darkening the skies over the domestic beer industry. "Your beer needs carbonation, but the price has skyrocketed over the summer," read one headline. "US has beer shortage with carbon gap," read another. Birmageddon was coming!
It turned out to be something smaller. Several craft breweries have closed. In the South East they continue to bottle drafts in their bars and deliver to bars and supermarkets. Beer prices have mostly stayed the same, although some have gone up a bit. But the half-panic of the summer, though somewhat exaggerated, was not contrived. Carbon dioxide stocks across the country have been depleted since the early days of COVID.
Charlotte Brewers say they're coping as peak summer demand is down. Nobody had to be locked up. But they're keeping a close eye on supplies, saving when and how they can, and balancing higher CO2 prices with general inflation — a common challenge among members of the Charlotte Independent Brewers Alliance, says Heather Harris, its executive director.
"Over the last year, everything has become ridiculously expensive. I mean, grain has gone up, shipping has gone up, processing prices have gone up," says John Rankin, head brewer at Triple C Brewing in the South End. "CO2 is another cost that has increased significantly. It was a very nominal cost for a while, but now it's starting to be noticeable."
The supplier of Triple C carbon dioxide is Roberts Oxygen, an East Coast distributor with an office in Charlotte. The company typically sends a truck every three to four weeks to refill the brewery's 6,000-pound tank, which is normally at least half full. As Rankin and I speak in mid-November, the abnormal times continue. "They usually don't let the side get as low as it is now," he says. "So hopefully we'll see delivery in the next couple of days."
The pandemic's impact on production is the main cause of the shortage. Most of the country's commercial CO2 comes from ethanol and ammonia processing, which releases the gas as a byproduct. Many ethanol plants closed during the pandemic-related lockdowns and "reduced supplies to the point where they never fully recovered," says Chuck Skyk of the Colorado Brewers Association, the main trade association for U.S. craft brewers. Many of those that have reopened have not recovered to full production, and the high cost of shipping and storing CO2, which requires extreme cold and high pressure to turn the gas into a liquid, is driving up costs.
The overall downturn contains smaller peaks and troughs, says Skypeck, who works on technical brewing projects and keeps a close eye on supply issues. Summer brings the highest demand for beer and is also when ammonia plants typically shut down for annual maintenance. Before COVID, CO2 suppliers and their brewer customers could adapt. Now, "any time there's an outbreak anywhere, there's a problem," he says. "It's a problem that doesn't seem to have easy immediate solutions. I've learned not to make predictions because I have no idea what's going to happen."
Beer needs carbon dioxide. (No one likes a flat beer.) Brewers use it not only to carbonate the beer, but also to pressurize it to physically push it out of the tank and into the keg to push it onto the glass. At Triple C, Rankin and his brewing partners are trying to reduce CO2 consumption per ounce by using natural carbonation to create pressure, and they've explored the idea of ​​using nitrogen instead to "pour" from the taps.
"We've tried to find ways to use less CO2 in certain aspects as much as we can, but there's only so much we can do," Rankin says. He has to pay more attention to the delivery than he would like, but he is not exactly in a panic.
"I've been doing this for almost 12 years now, and there's always an ups and downs," he says. "You know, 10 years ago there was a hop crisis where they couldn't produce enough hops because all the breweries were making IPA and then they started growing more. Eight years ago, there was a grain shortage. I know that last year the barley harvest was not too great. They had a lot of problems with Ukraine, because most of the world's supplies come from there.
"We always hear these things about doomsday and it always works out. We will always find a way."
Greg Lacour is the editor.


How Charlotte's beer scene is adapting to the CO2 deficit
Source link How Charlotte's beer scene is adapting to the CO2 deficit