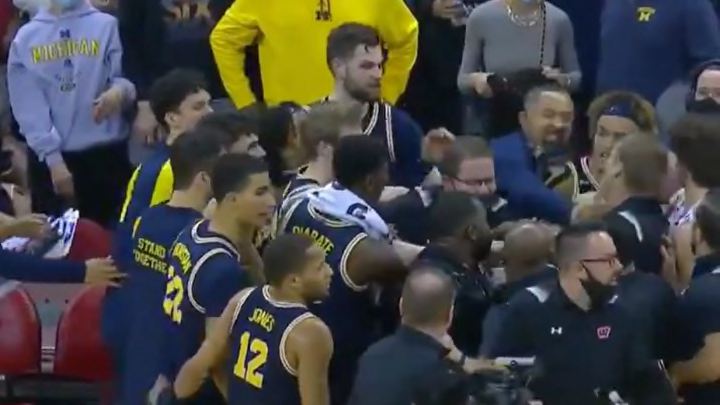 A tense ending in Madison ended in a serious brawl during a post-game handshake line in which Raamahi head coach Juvan Howard grabbed Wisconsin assistant Joe Crabbenhoft. Both teams continued to operate for a significant time until the situation was brought under control.
Gard called a late timeout, and the end result had already been decided, which angered Howard. They briefly exchanged words before their staff tried unsuccessfully to intervene.
Howard will be looking at a significant suspension and the Michigan leadership will have to weigh the cost and benefits go ahead with the coach, who in anger struck the opponent's head. Several players will also look to be punished for their role in close combat.
Post-game assholes are not uncommon. Incitement and escalation of head coaches, of course, there is.


Juvan Howard strikes during an ugly Michigan-Wisconsin fight
Source link Juvan Howard strikes during an ugly Michigan-Wisconsin fight