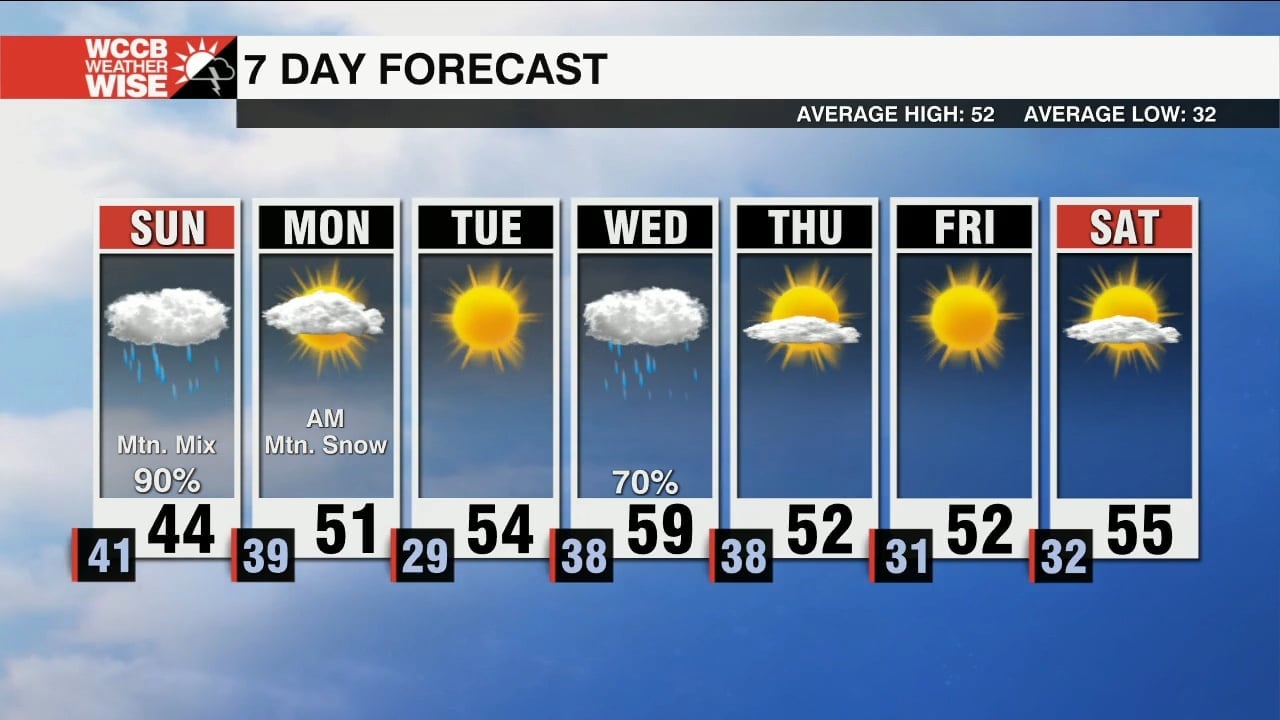 A winter weather warning is in effect for our three mountain counties until 4pm Monday.
A wet Sunday is coming across the Carolinas. The sun returns for most outside the High Country on Monday, but don't expect a nice warm-up to come with it. While Piedmont highs will climb into the 50s on Monday and Tuesday, lows will likely dip below freezing in between. A Winter Weather Advisory remains in effect for our three mountain counties until 4:00 PM Monday as communities above 4,000 feet could see more than 3 inches of snow.
While there will be sunny skies for the first couple of days of the next work week, the rain will most likely return by Wednesday. Temperatures will also climb to near 60º by mid-week, before dropping back to a near-normal range in the second half of the week. Next weekend looks sunny but cool.
Tonight: Rain easing. Late clearance. Low: 40°. Wind: W 5-15.
Monday: mostly sunny. Mountain snowfalls. Maximum: 51°. Wind: South 10-20. Gusts: 25+
Monday night: Clear and cold. Minimum temperature: 29°. Wind: South 5-10.
Tuesday: Lots of sun. A little warmer. Maximum: 54°. Wind: SW5-10.


Mountain snow, dried up briefly before a messy midweek
Source link Mountain snow, dried up briefly before a messy midweek