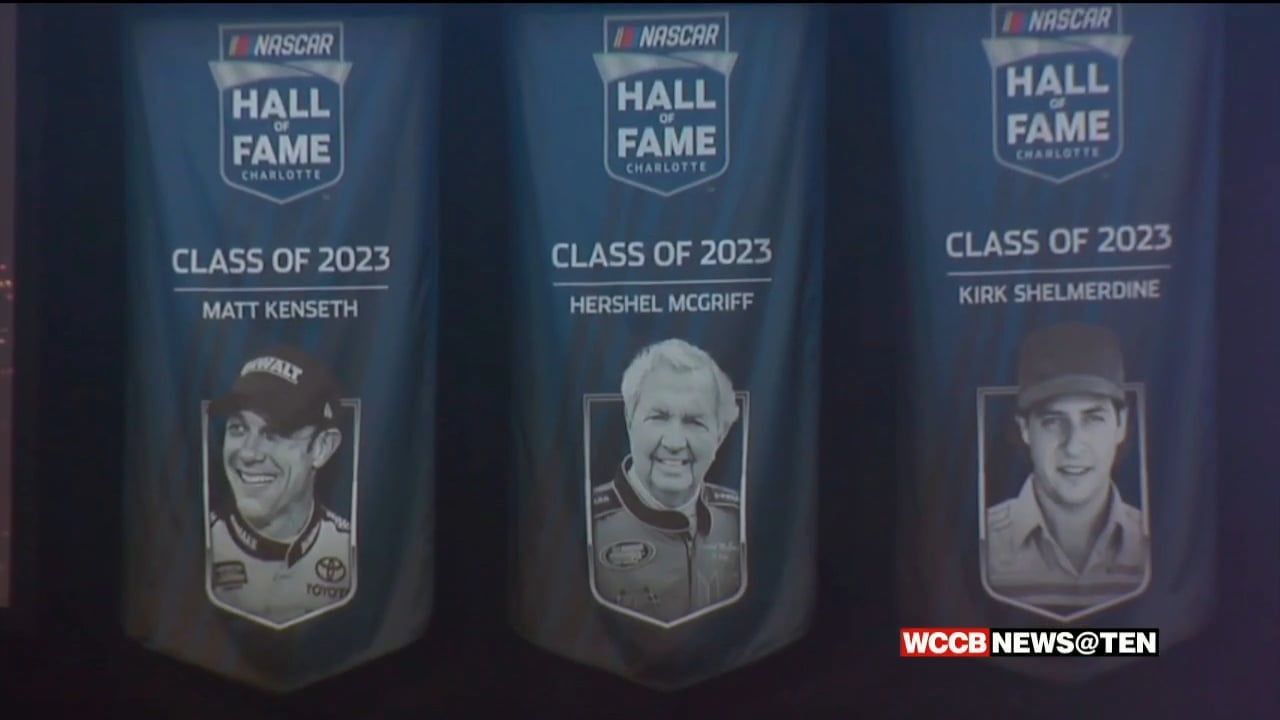 CHARLOTTE, N.C. – It was a night of historic figures as they gathered to honor three men who have had an impact on the sport of Nascar in many ways. Two were drivers. Matt Kenseth and Herschel McGriff, who by the way is 95 years old, along with one of the best crew chiefs, Kirk Shelmerdine, who worked with Dale Earnhardt Sr.
"Dale was not difficult to understand. He…just put me in front of other cars. It was very simple. The solutions aren't that simple, that's all he wanted. Get me out front and the car that's going to stay there," Kirk Shelmerdine said.
"Well, you know I've been in Nascar since 1950, seventy-three years. I've always had a good time with them, done a lot for them, and so they've rewarded me over the years for everything I've done," said Herschel McGriff.
And for those already in the Nascar Hall of Fame, they say all three are more than deserving.
"You've got one older than me, you know, and then you've got the younger ones as far as I'm concerned. But everyone who raced, whether they worked on the cars, changed the tires or owned the cars, played a part in making Nascar what it is today," said Richard Petty.

"Yeah and even Matt told me last night you know I don't deserve to be here and that's Matt. That's right, he's a humble guy. Incredibly talented. One of the most talented drivers I have ever raced with," said Jeff Gordon.

"People have forgotten how dominant the combination of Kirk Shelmerdine and Dale Earnhardt was with those big old Monte Carlos big windows and that black 3," said Ray Evernham.


Nascar Hall of Fame Adds Class of 2023
Source link Nascar Hall of Fame Adds Class of 2023