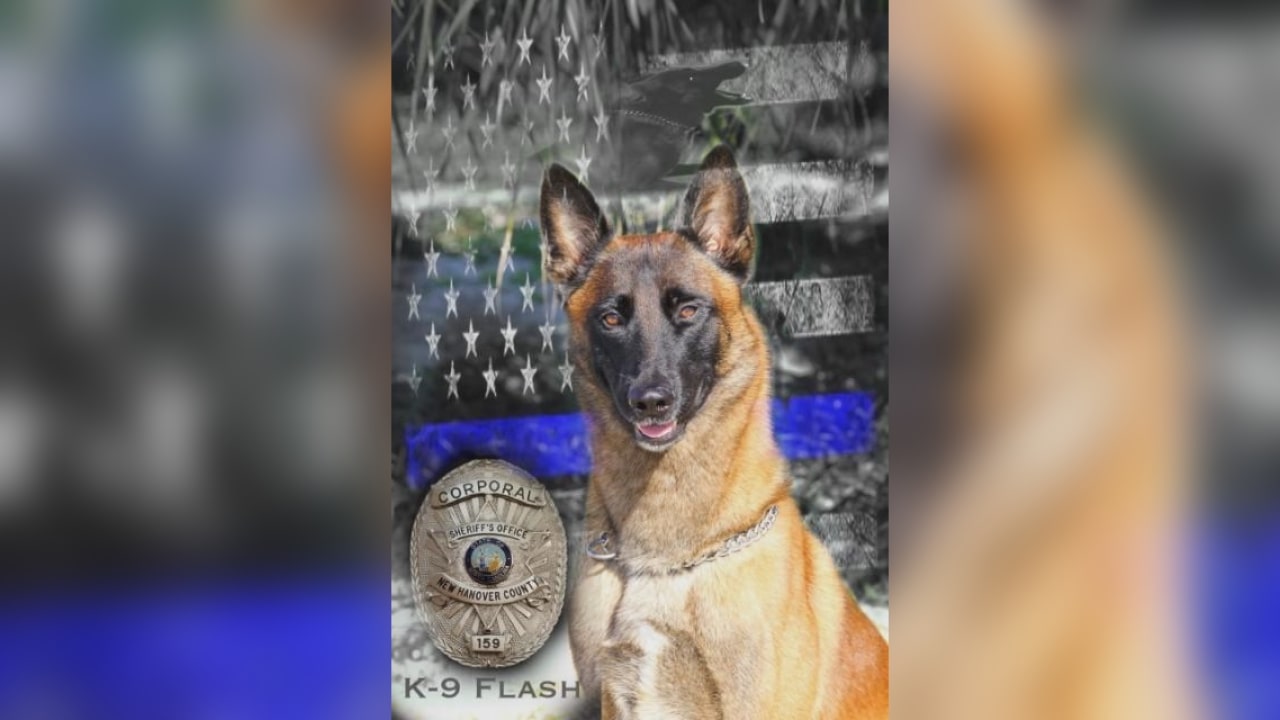 NEW HANOVER COUNTY, NC (WWAY) — A beloved member of the New Hanover County Sheriff's Office has died.
The office announced the death of Deputy K9 Flash Saturday morning.
Flash began his service in 2009 with the Kure Beach Police Department and moved to the Sheriff's Office in 2013, where he served until his retirement in 2018.
While working for the sheriff's office, Flash was responsible for capturing several criminals and recovering a lot of evidence.
The sheriff's office says "he will be greatly missed by all who had the pleasure of knowing him."


New Hanover County Sheriff's Office Announces Death of K9 'Flash'
Source link New Hanover County Sheriff's Office Announces Death of K9 'Flash'