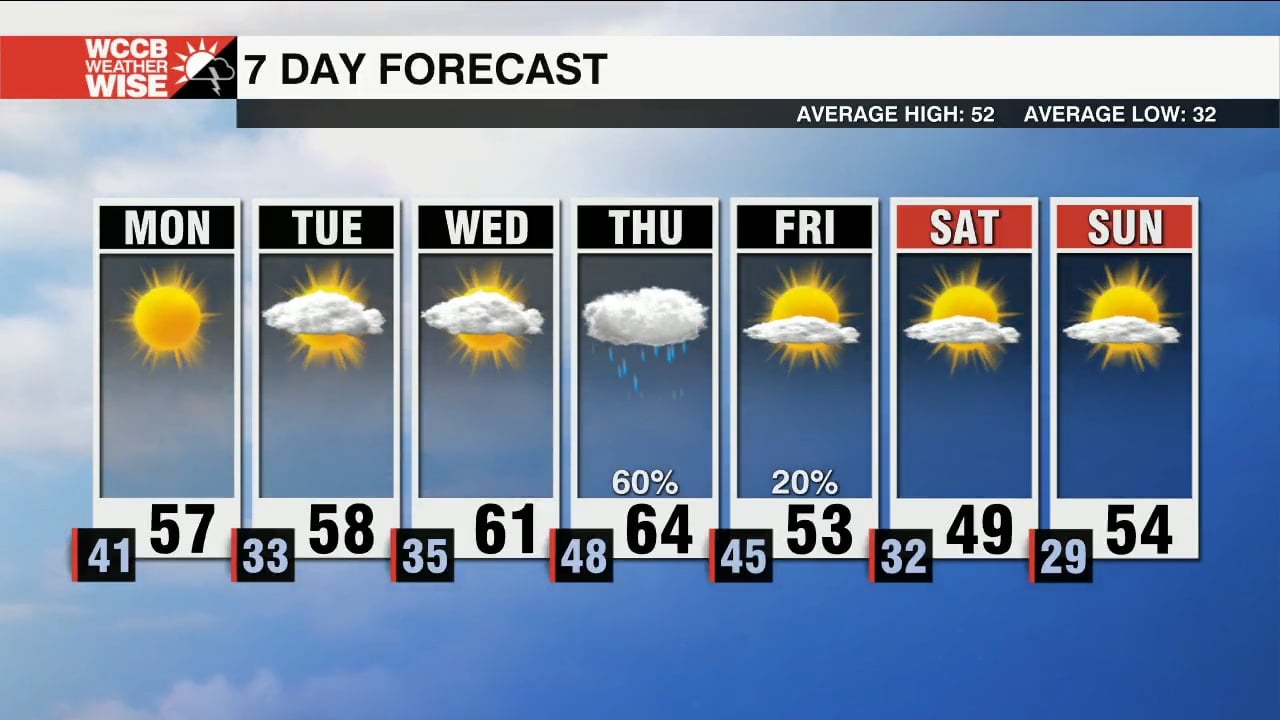 Chances of rain will increase again in the second half of the week.
Fact: Charlotte hasn't dipped below freezing in all of 2023. Another fact: this streak is likely to end this week. Although chilly nights are on the way, daytime temperatures will also warm over the next few days. Despite this foggy start to our Monday, plenty of sunshine takes over in the afternoon. Expect highs in the 40s and 50s today, with a steady warm up through Thursday. More clouds are forecast for midweek, but the chance of rain remains low through Wednesday.
Heavy rains in the southeast until the second half of the week. The chance of rain will be greatest Thursday afternoon through Friday morning. Severe weather doesn't look particularly likely right now, but a few severe thunderstorms are possible during this period. Cold air trailing behind the system will combine with a northwesterly flow for what could be the High Country's first significant snow event of the season Friday. If Charlotte doesn't get below freezing over the next few nights, it almost certainly will next weekend.
Monday: Fog in the morning. PM sun. High: 55°. Wind: SW5-15.
On Monday night: mainly without clarification. Cold. Minimum: 33°. Wind: weak.
Tuesday: Partly cloudy. A little warmer. High: 58°. Wind: SW5-10.
Tuesday night: Partly cloudy. Another cold night. Minimum: 33°. Wind: weak.
Wednesday: Partly sunny. Even warmer. High: 60°. Wind: S 5-10.


Return of the Sun, Warmer – WCCB Charlotte's CW
Source link Return of the Sun, Warmer – WCCB Charlotte's CW