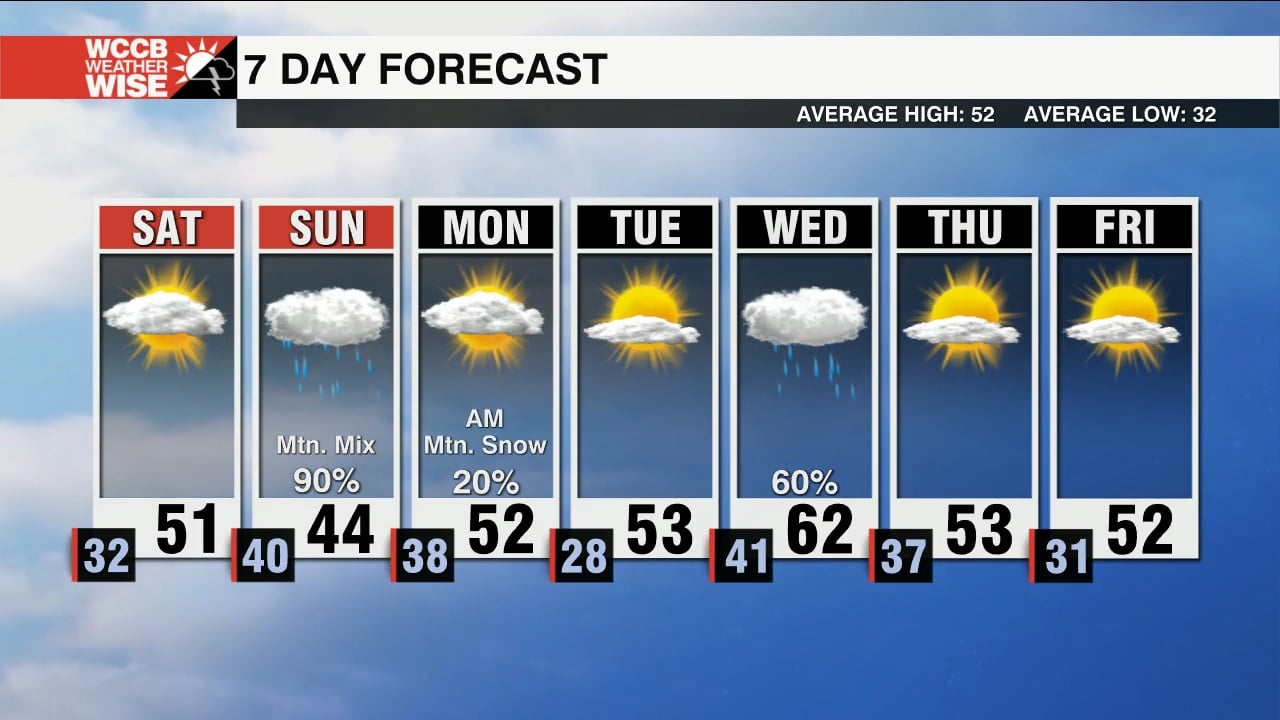 A winter weather warning is in place for the country's mountains until midday on Sunday, but is likely to be extended.
After a fantastic end to the work week, gray skies returned to start the weekend. While most of us will be dry by midnight, the chance of rain will increase by Sunday morning. It won't be a complete washout, but the occasional shower will threaten outdoor plans for the day. Piedmont highs will struggle to climb above 40º, while the High Country will deal with a wet wintry mix. Cold air moves in from the northwest Monday night, which could bring an inch or so to our mountains quickly as the system clears.
Near-average temperatures return to the start of the work week, coupled with plenty of sunshine. More rain and mountain snow will appear by midweek. Next weekend is expected to be sunny, but on the cooler side. No snow is forecast in Piedmont for at least the next seven days.
Tonight: Cloudy. Late rain. Minimum: 41°. Wind: S 5-10.
Sunday: Heavy rain. Mountain mixture. Maximum: 44°. Wind: S 5-10.
Sunday Night: Rain tapers off. Late clearance. Minimum: 39°. Wind: SW5-15.
Monday: Morning mountain snow. Mostly sunny in the evening. Maximum: 51°. Wind: South 10-20. Gusts: 25+


Wet Sunday, Monday morning with mountain snow
Source link Wet Sunday, Monday morning with mountain snow