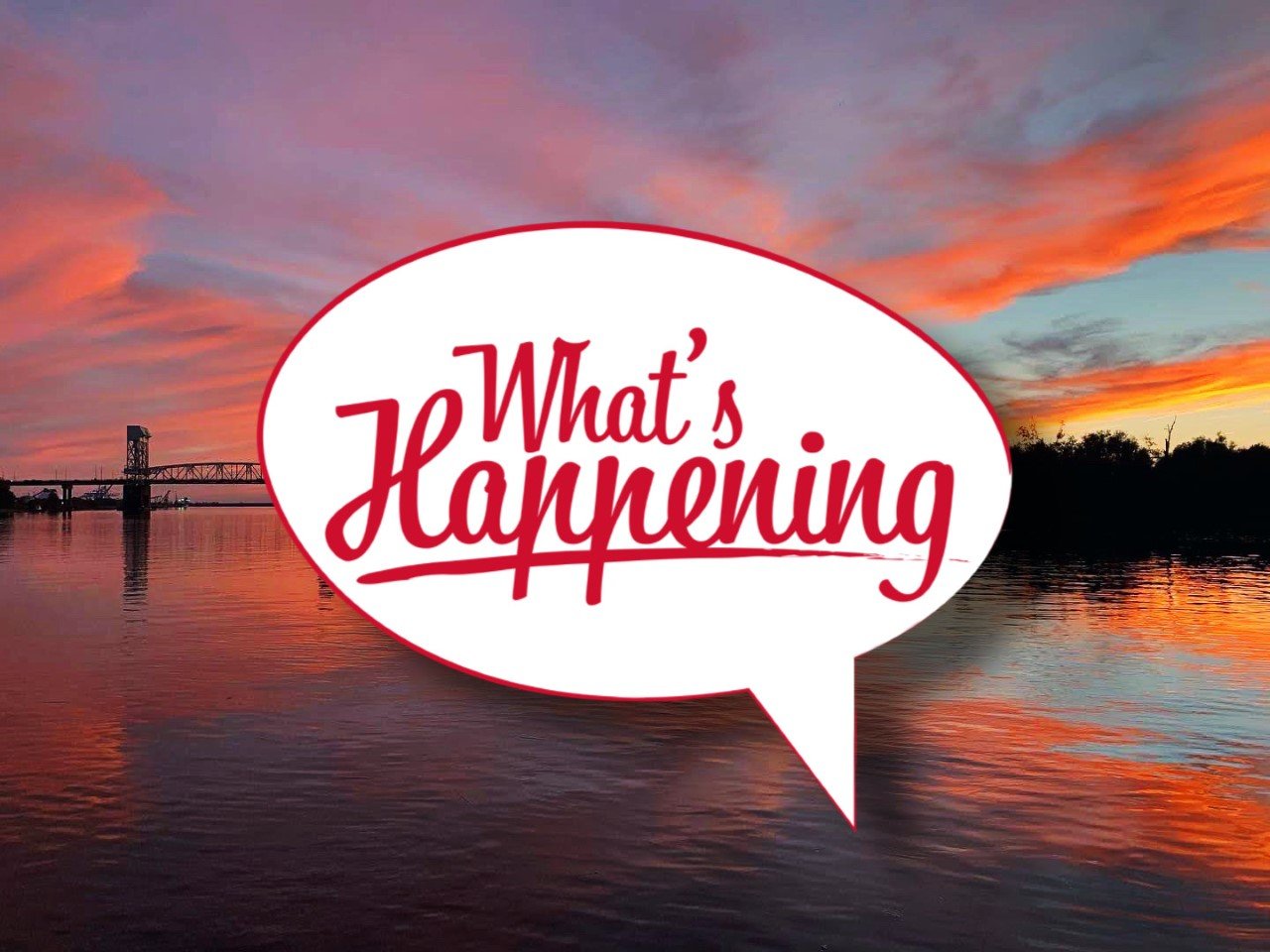 The weekend is just around the corner, and there are plenty of ways to spend it.
WILMINGTON, NC (WWAY) — The weekend is just around the corner and there are plenty of ways to spend it.
Cape Fear has a lot going on this weekend, from learning about our regions role during the Civil War and a new place to see a unique art exhibit to honoring civil rights leader Dr. Martin Luther King Jr.
We start at Kure Beach, where history will come to life on Saturday morning Fort Fisher celebrates the 158th anniversary of the Second Battle of Fort Fisher with its program, "War with Artillery."
Free and open to the public, the living history program will focus on the artillery used at Fort Fisher during the Civil War.
Demonstrations will be held at 10.00am, 12.00pm, 1.30pm and 3.00pm for the 32-pounder belt and rifled shore gun, the 12-pounder Napoleon gun and the 10-pounder Parrott gun.
Fort Grove will host living history exhibits.
At 11 a.m. and 2 p.m., Curator of History Ray Flowers will present "The Sword of Fort Fisher" in the Visitor Center Auditorium. Seating will be limited.
Due to the construction of the new visitor center, visitors are encouraged to park in Battle Acre or in the temporary parking lot located immediately south of the museum.
Signs will help motorists. ADA/handicapped parking is limited to two spaces north of the museum.
The entire event lasts from 10 a.m. to 4 p.m
___
For years, the Black Lives Matter art installation was located in downtown Wilmington until it was recently moved.
CAM has partnered with the art collective Eighteen Forward to present Black Lives Do Matter, an eighteen-letter installation on the museum grounds, to CAM.
Saturday is CAM Community Day with free admission to museum galleries and events.
Festivities begin at 11 a.m. with speeches by Cameron Art Museum Board of Trustees Chairman Greg Miller, Mayor Bill Soff, Councilman Clifford Barnett, Councilman Kevin Spears and Eighteen Forward Art Director Grayson Davis.
The Black Lives Do Matter exhibit at CAM opens to the public on Saturday, January 14th and runs through Sunday, May 28th.
___
Monday is Martin Luther King Jr. Day Cameran Art Museum on Saturday and Sunday will honor the life and work of the civil rights activist with its "I Have a Dream Peace Flag Project."
They will have small fabric flags where attendees can take inspiration from King's iconic 1963 speech and create their own Tibetan prayer flags.
The flags will then be incorporated into a community installation that will be displayed around the pond at the Cameron Art Museum.
Saturday is "CAM Community Day" and all exhibits and events will be free.
However, on Sunday, the event will cost $5 for CAM members and $10 for those who have not yet shown up.
On both days, from 10:00 a.m. to 2:00 p.m., the "I have a dream peace flag project" action will take place.
The Cameron Art Museum is located at 3201 S 17th Street in Wilmington.
More information about this event can be found here by clicking here.
___
In Columbus County, their "2023 MLK Walk" will be held in Whiteville on Saturday in honor of Dr. King.
It starts at Vineland Station (The Depot) and continues down Madison Street to the old courthouse and back to Vineland Station.
The march will take place from 10:00 to 11:00.
___
And in Pender County, there will also be a march for MLK in Rocky Point.
The march will begin at noon at St. Matthew Missionary Baptist Church, located at 152 Arlington Ave.
Participants will begin marching at the church, continue on HWY-117 and return through the Foodlion parking lot.
Upon returning to the church, a short program honoring Dr. King will be given.
___
That's all some of what's happening this weekend. Stay tuned on air and on our website each week for local weekend events.


WHAT'S HAPPENING: Weekend of January 13-15
Source link WHAT'S HAPPENING: Weekend of January 13-15