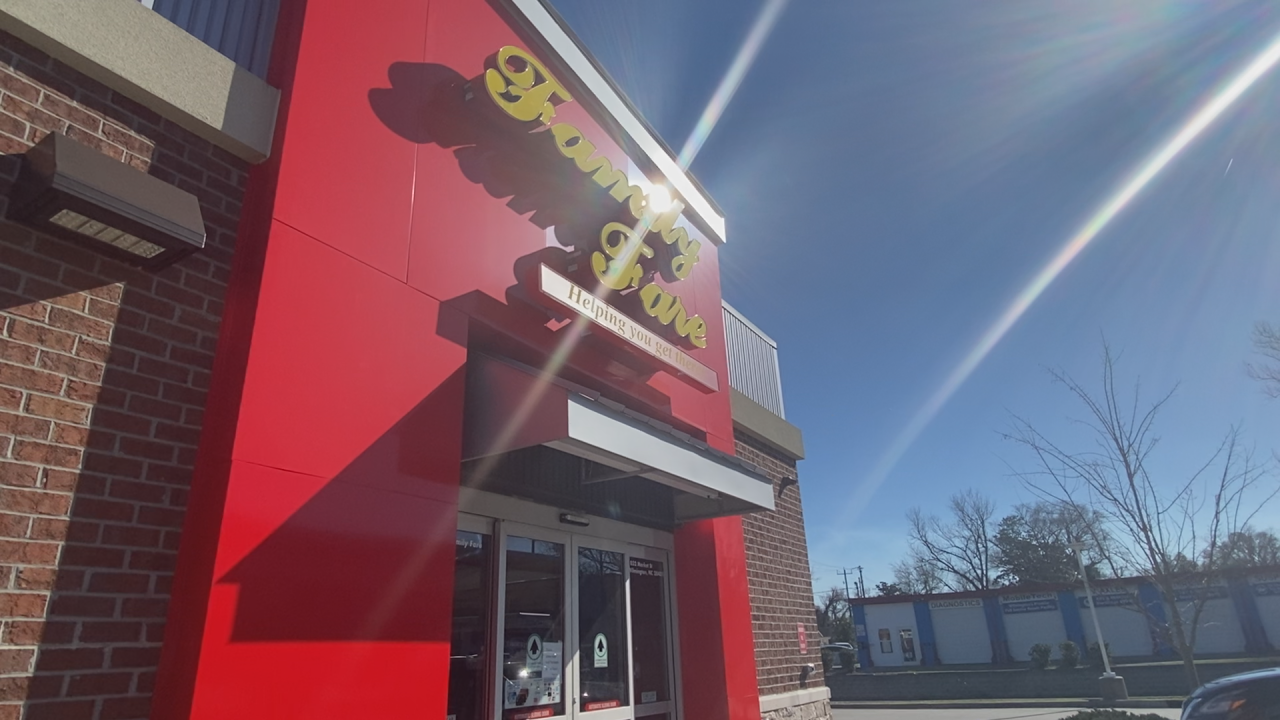 WILMINGTON, NC (WWAY)– The city of Wilmington has recently seen a spike in drug overdoses.
"From what I see where I work, it's not good. It's not good," said Rona Barnes, an employee at Family Fare on Market Street in Wilmington.
The Family Fare on Market Street has seen firsthand the effects of the drug epidemic.
In the past six months, the Wilmington Police Department has had eight reports of drug-related and overdose incidents, with one resulting in an overdose death.
"A strange-looking man came to me at the reception desk, and I'm trying to wake him up. I then see their eyes literally roll back until I can see nothing but white, then they pass out. Bam. what are you doing I'm not a paramedic. We need Narcan to bring them back because this man literally passed out. I went and had a drink in the bathroom, and then someone comes in and says, 'Hey, there's someone laying on the floor in your bathroom!'" Barnes said.
Coastal Horizons of Wilmington, a non-profit rehab facility, says they have seen a significant increase in clients recently.
"We've seen an influx of numbers. We usually see 12-14 overdose survivors and bring them into treatment each month, but in the past few months we've seen numbers in the 20s. In December, we connected 28 overdose survivors to treatment, doubling our number," said Buffy Taylor, Coastal Horizons outpatient therapist.
Treatment experts say having an adult parole office within walking distance of Family Fare is one of the main reasons the store has a high number of drug-related incidents.
"We are at the enterprise and we are rescuing these people. It's not our job to babysit and watch people and see what they're doing. When it's really busy, I don't see people going into the bathroom. We've had to save people so many times," Barnes said.
Barnes says her biggest frustration is the repeat of events, because victims are taken to the hospital instead of jail.
"They don't get into trouble. If we have to get Narcan and get them back, they're not in trouble. They get saved and then just go out to do it again. We save these people without consequences for them. It's just like "okay, we brought you back to life, walk out the door and I'll see you next time you do." We have another (Narcan) waiting for you!" Barnes said.
Coastal Horizons hosts Narcan overdose prevention trainings at the Harrelson Center once a month.
The next training will take place on February 10.
If you or someone you know needs help with an overdose, you can contact Coastal Horizons at 910-833-2052.


Wilmington is seeing several overdoses and drug overdoses
Source link Wilmington is seeing several overdoses and drug overdoses