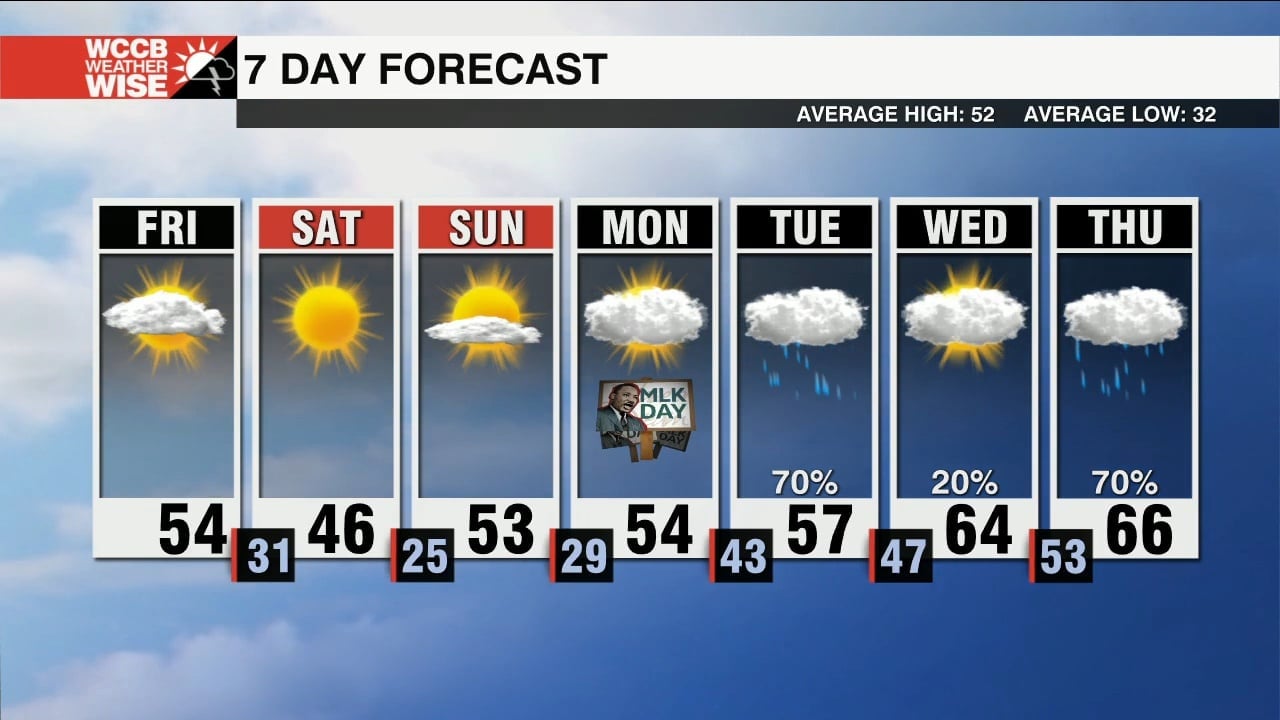 AM Headlines:
Wind damage from yesterday's storms in Piedmont
The NWS will be surveying Gaston Co later today for possible tornado damage
Cold and windy at the start of the weekend
Mountain Weather Warning until 7 AM

Up to 2 inches of snow below 3,500 feet
2-6 inches of snow above 3,500 feet
Gusts up to 50 mph are possible by Saturday

Dry until Sunday
Warm up next week
The chance of rain will return Monday night
Discussion:
A cold atmospheric front is passing through the region this morning. In Piedmont, the air will be drier, winds are expected. Moisture will move up into the mountains, leading to snow by Saturday morning. A winter weather advisory is in effect for up to 2 inches of snow below 3,500 feet and up to 6 inches above 3,500 with gusts up to 50 mph. This will cause serious problems for the drivers and not much fun for those trying to hit the slopes this weekend to enjoy the fresh powder. The best day to enjoy the weather will be Sunday for the highlands. Across the rest of the region, a colder day is expected on Saturday with highs struggling to break 40 degrees. Dry and seasonal Sunday with temperatures in the low 50s. We'll warm up next week, but our next forecaster will arrive Monday night. Rain is expected across the area early Tuesday morning. We'll have a brief break from the rain on Wednesday with temperatures warming into the 60s before a new front moves in on Thursday. This will be something to watch as stronger storms are again possible.


Winter storm warning in the mountains
Source link Winter storm warning in the mountains