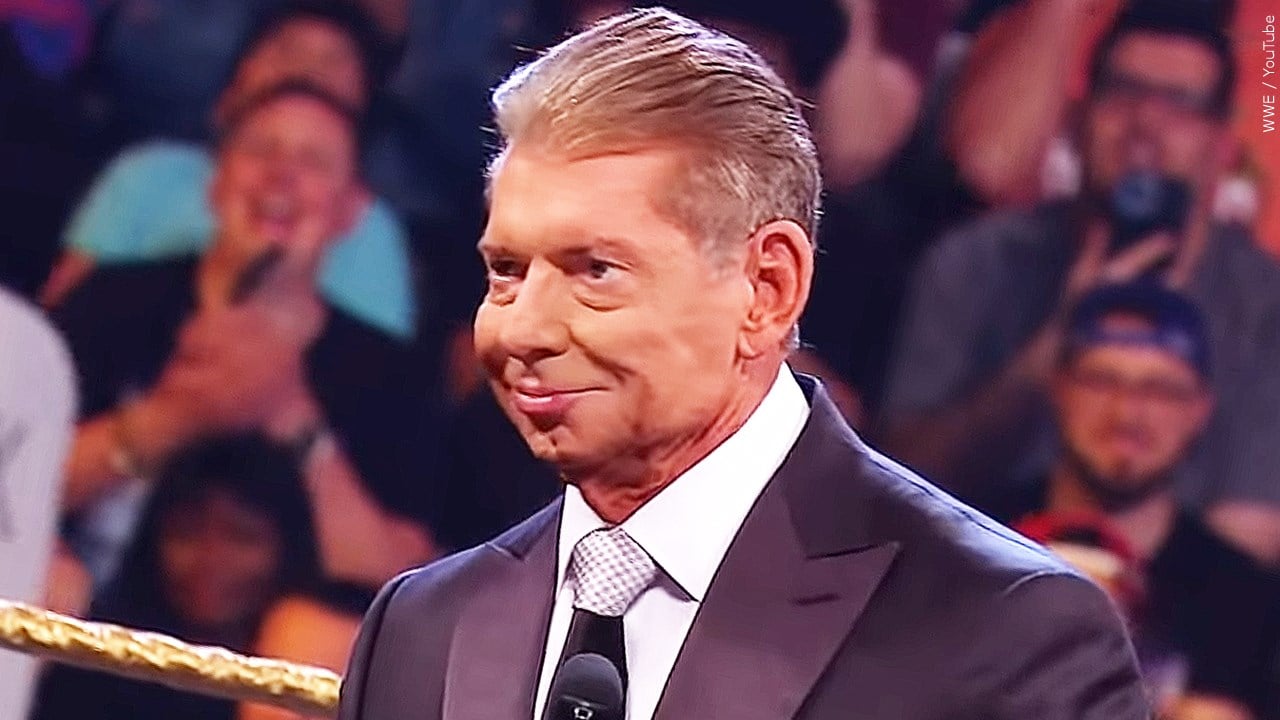 STAMFORD, Ky. (AP) — Vince McMahon is returning to WWE's board of directors, months after he stepped down from the sports entertainment company amid an investigation into alleged wrongdoing.
WWE said Friday that McMahon, WWE's founder and majority shareholder, will return as executive chairman. He also announced a reshuffle of the board of directors.
Shares rose more than 22%.
In July, McMahon stepped down as WWE Chairman and CEO. A month before that, he temporarily left his post. In the summer, the Wall Street Journal reported that McMahon agreed to pay more than $12 million over the past 16 years to end allegations of sexual misconduct and infidelity.
The Stamford, Connecticut-based company said Friday it will consider "all strategic alternatives to maximize shareholder value."
There have been rumors that WWE may be interested in selling the organization to another entertainment company.
McMahon appeared to address the possibility in a letter to the board dated Dec. 20, but released Friday.
"I believe WWE has a unique opportunity at this critical time to maximize value for its shareholders and all other stakeholders," McMahon wrote. "In particular, given the rapidly evolving media landscape in which more and more companies seek to own the intellectual property offered on their streaming platforms, I strongly believe that the best thing that can be done for all WWE shareholders and other stakeholders is to hold comprehensive review of strategic alternatives".
In early November, the company said that an investigation by a special committee formed to look into allegations of wrongdoing had been completed and that the committee had been disbanded.
The company did not immediately respond to requests from The Associated Press on Friday for details on the committee's findings. Then it was said that the company was implementing some of the committee's proposals.
McMahon's return coincides with the broadcast of some of WWE's biggest live premium events of the year. The Royal Rumble takes place this month in Texas, and Wrestlemania, a two-day event, kicks off in April.
In a prepared statement, McMahon said he does not intend for his return to affect the roles, duties or responsibilities of the existing WWE management team. His daughter Stephanie McMahon is co-CEO along with Nick Hahn. McMahon's son-in-law, Paul Levesque, who wrestled under the name Triple H, serves as chief content officer.
McMahon controlled a majority of the company's stock even after his retirement, giving him the power to orchestrate a reshuffle of the board upon his return. Three board members, JoEllen Lyons Dillon, Jeffrey R. Speed ​​and Alan M. Wexler, were removed to make room for McMahon and two other board members, Michelle Wilson and George Barrios.
Vince McMahon has been one of the most recognizable faces in WWE for decades.
When he purchased what was then called the World Wrestling Federation from his father in 1982, wrestling matches were held in small venues and shown on local cable channels.
WWE matches are now held in professional sports stadiums, and the company has a significant following overseas.
The organization underwent a seismic transformation under McMahon's leadership with events like WrestleMania, a top-notch live production that draws millions of die-hard viewers.
Revenue in 2021 topped $1 billion for the first time, and the company has inked television deals with Fox and NBCUniversal. The company announced a multi-year extension of its original programming partnership with A&E in May 2022.
WWE stars became sensations, including Hulk Hogan, Dwayne "The Rock" Johnson, "Stone Cold" Steve Austin and John Cena.


WWE's Vince McMahon is back after a misconduct investigation
Source link WWE's Vince McMahon is back after a misconduct investigation