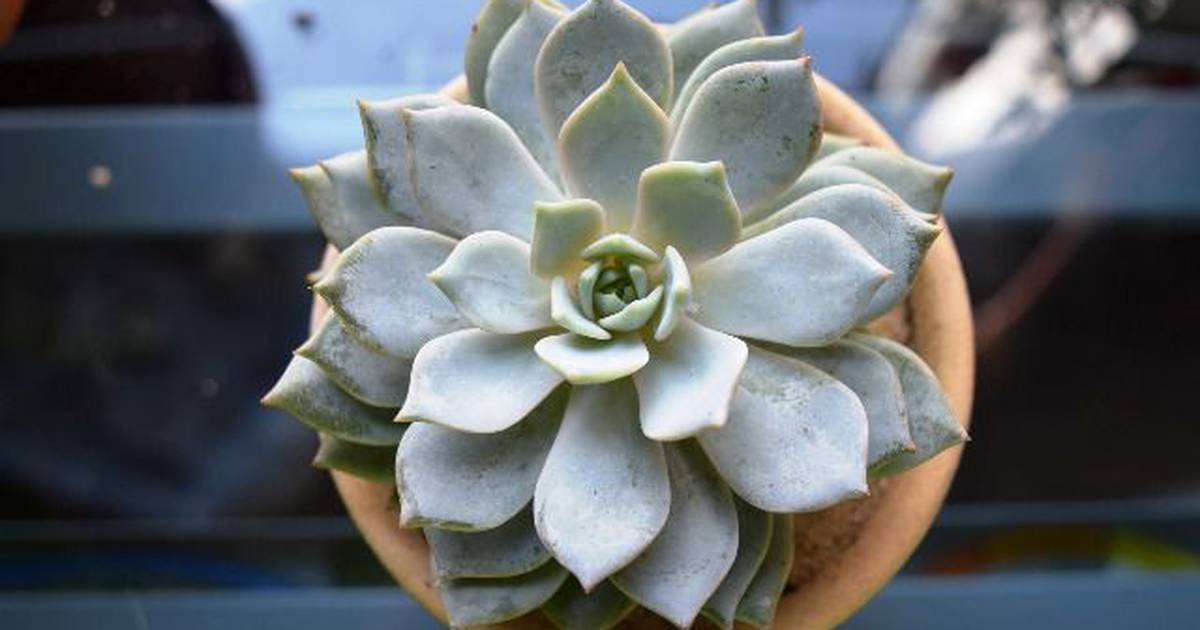 STERLING, IL — The Whiteside County Master Gardeners Succulent Workshop will be held from 10 a.m. to noon Aug. 6 at the Sterling Public Library, 102 W. Third St., Sterling.
Learn the basics of soil, water, containers and succulent propagation. Participants will have plants to work with and take home, as well as cuttings of various types of succulents.
Register at the address https://tinyurl.com/49cfk662. For more information, call Mary Nelson at 815-632-3611.
Gardening information
TAYLORVILLE, IL — Not sure which vegetable, fruit or flower is best for your needs? Do you have a dying plant, tree or pest problem? Christian County Master Gardeners will be available at the Taylorville Farmers Market, 101 S. Main St., from 9 a.m. to 12:30 p.m., Aug. 6, to answer your gardening and gardening questions. Look for the orange tent.
Georgetown Ag. Fair
GEORGETOWN, Ill. — Georgetown A.G. Fair, Aug. 6-13, 413 N. Seminary St., Georgetown; www.georgetownfair.org; 217-662-6415.
Open Streets of Fort Wayne
FORT WAYNE, Ind. — The Master Gardeners of Allen County will host a booth on Fort Wayne's outdoor streets from noon to 4 p.m. ET on Aug. 7.
The family-friendly event opens up more than two miles of roadway for walking, biking, rollerblading and many activities. The streets will be car-free, allowing residents to enjoy and experience the community like never before. Bring your bike this year and take part in the bike parade. There will also be a bike decorating station if you don't want to decorate your bike at home.
This year, Open Streets Fort Wayne directly connects the West Central, East Central, LaRez, Hoagland Masterson, Historic Williams Woodland, Fairfield and Williams Park neighborhoods to the central business district on Calhoun Street. The route is nearly 25 blocks from Promenade Park to Pontiac Street.
For more information visit https://tinyurl.com/3c25bjyk.
White County Fair
CARMI, IL — White County Fair, Aug. 7-13, 201 Fairground Road, Carmi; www.whitecountyfair.com; rickbarbre@countyfinancial.com; 618-384-6274 or 618-926-3560.
Be prepared
URBANA, IL — The online program "Be Prepared When Disaster Strikes: Building an Emergency Stockpile of Food and Water" will be held from noon to 1 p.m. on August 8.
When emergencies occur, it may take days or weeks before power is restored. Tornadoes, floods, fires, blizzards, pandemics, and earthquakes all present threats to a safe and secure food supply. Having an emergency supply of food and water is important to keep you and your family fed and hydrated until help arrives.
In this session, participants will learn how to create this extraordinary supply and methods to extend the shelf life of food.
In addition to having enough food, it is equally important to have safe food and water. There are certain precautions to ensure food safety during and after a disaster. Food safety measures such as temperature control, sanitation and shelf life will be highlighted after power outages, floods and fires.
Register at the address https://forms.illinois.edu/sec/660734624.
Idea Garden Open Day
St. CHARLES — See inspiring garden ideas during an open house from 9 to 11 a.m. Aug. 9 at the Kane County Master Gardener's Garden of Ideas, 3480 IL-38, St. Charles.
The mission of the Idea Garden is to showcase gardening techniques or designs that are easy to replicate at home. Master Gardeners will be available for questions and discussion.
Follow the Garden of Ideas on Facebook at www.facebook.com/KaneMGIdeaGarden.
Farm in the park
GALVA, IL — Join the University of Illinois Extension and 4-H for a fun day at the Farm in the Park from 11 a.m. to 1 p.m., Aug. 9 at Veterans Memorial Park, Front Street, Galva.
Illinois Department of Nutrition and Wellness staff will have a variety of interactive stations where youth and families can play games while learning about healthy ways to eat and exercise. Recipes and samples from Illinois Extension's Eat, move, save a meal program will be available. Get a free recipe calendar and reusable grocery bag while supplies last.
Youngsters will enjoy farming-related crafts, as well as Farmer for a Day stations where kids can pretend to pick apples, gather eggs and milk a cow. Children who fill out a class passport will receive prizes. A children's zoo with many farm animals will be at guests' disposal.
Master Gardeners will answer your gardening questions.
The $5 lunch includes a hot dog, chips, apple slices, cookie and drink, with proceeds benefiting Henry County 4-H.
Clark County Fair
MARSHALL, Ill. — Clark County Fair, Aug. 8-13, 602 N. Second St., Marshall; www.clarkcountyfairmarshall.com; Clarkcountyfairil@gmail.com; 217-826-8005.
Pinney Perdue's Vegetable Field Day
WANATAH, Ind. — Pinney Purdue's Vegetable Field Day will be held Aug. 9 from 5 to 8 p.m. CT at the Pinney Purdue Ag Center, 11402 S. County Line Road, Wanatah.
Topics will include:
• Are dry beans an option for Indiana farmers? with Ashley Adair.
• No-Till Pumpkin Weed Control with Stephen Myers and Jeanine Arano.
• Drip Irrigation Equipment and Planning, with Wenjing Guan and Lyndon Kelly.
• Vegetable Farm Equipment with Liz Maynard.
• High tunnels and cover crops with Marian Rodríguez-Soto and Tatiana Gil.
• Saving your products with Anetta Jones.
• Cover crops, with Phil Woolery.
• Irrigation options for vegetables with Niki Witkowski.
• Sweet corn: USDA variety testing and no-till planting with Liz Maynard.
• Sweet Corn Insect Control with Laura Ingwell.
Dinner will be included. Register at the address https://tinyurl.com/374spksn.
Tracking farm success
PRINCETON, IN — Getting into the Farm Business: Numbers and Ratios — Tracking Your Farm's Progress and Success will be held from 6 to 7:30 p.m. Aug. 9 at the Princeton Public Library, 124 S. Hart St., Princeton.
The price is 25 dollars. Register at the address https://tinyurl.com/yc5ap46m.
Carroll County Fair
MILLEDGEVILLE, IL — Carroll County Fairgrounds, Aug. 9-13, 28374 Milledgeville Road, Milledgeville; www.carrollcountyfair.info; ccfairmville@yahoo.com; 815-225-7444.
Boone County Fair
BELVIDERE, IL — Boone County Fairgrounds, Aug. 9-14, 8791 IL-76, Belvidere; www.boonecountyfair.com; bcfa2001@aol.com; 815-544-2900.
Kallom Children's Fair
CULLAM, IL — Calam Junior Fair, Aug. 10-13, Calam; www.facebook.com/cullomjrfair; loschen@frontiernet.net; 815-689-2146.
Cover crops and gardens
URBANA, Ill. — There is a lot of talk about the use of cover crops in agriculture. What about the gardens? University of Illinois faculty member Dwayne Friend will discuss the use of cover crops in gardens, their benefits and field demonstrations of their potential during an online program from 1:00 pm to 2:00 pm on August 11.
The program is part of a series of webinars on the everyday environment, focusing on a different environmental topic each month. These webinars provide new information about natural resources and help you learn how to make small changes in your lifestyle to have a positive impact on the environment.
Register at the address https://tinyurl.com/2p8rwuwp.
Cool season of vegetables
ELIZABETH, IL — University of Illinois Local Foods and Small Farms Instructor Grant McCarthy will present the Cool Season Vegetables program at 1:30 p.m. Aug. 11 at the Jo Daviess County Extension office, 204 Vine St., Elizabeth. McCarthy will discuss cool season vegetables and how to get the most out of your garden during the cold fall months.
The price is 5 dollars. Register at the address https://tinyurl.com/ycktnvfw.
For more information, call 815-858-2273 or visit go.illinois.edu/jsw.
Help
CLINTON, IL — The DeWitt Master Gardener Help Desk will be open Aug. 15-17 on Aug. 11 at the Vespasian Warner Library, 310 N. Quincy St., Clinton.
Talk to master gardeners in person to learn gardening tips and get answers to any gardening questions you may have.
Fermentation of vegetables
ROCKFORD, IL — The workshop, "Yes You Can: Keep It Safe: The Art of Fermenting Vegetables," will be held from 5:30 to 7:30 p.m., Aug. 11 at the Winnebago County Extension office, 1040 N. Second St., Rockford.
Fermentation, like drying, is one of the oldest methods of preserving food for later use. It is also used to create other products such as cheese, yogurt, alcohol and sourdough bread. Fermentation is a natural process in which microorganisms such as bacteria or yeast convert carbohydrates into alcohol or organic acids under ideal conditions.
There are several different methods used in fermentation, and they can be classified into four types, depending on the final product obtained. These include lactic acid fermentation, alcoholic fermentation, acetic acid fermentation and butyric acid fermentation. Lactic acid fermentation, or lacto-fermentation, uses lactic acid-producing bacteria and certain yeasts to break down the sugars in food to produce lactic acid and sometimes alcohol or carbon dioxide. Fermenting vegetables in this way can extend shelf life and break down certain components of the vegetable, making it easier to digest and absorb.
Learn about the importance of salt, water, temperature, types of vessels used, and basic food safety practices for fermenting vegetables.
The price is 5 dollars. Register at the address https://tinyurl.com/5yhctydp.
Illinois State Fair
SPRINGFIELD, IL — Illinois State Fair, Aug. 11-21, 801 Sangamon Ave., Springfield; www.agr.state.il.us; 217-782-6661.
August gardening seminar
TREER HOTE, Ind. — The August Outs: You're Not Done in the Garden program will be held from 8:30 a.m. to 1 p.m. ET on Aug. 13 at the Vigo County Fairgrounds, 3901 S. US Hwy. 41, Terre Haute.
Gardening experts will discuss the gardening activities that should take place during the late summer and fall season. Community building presentations at the fairgrounds will include:
• Edible Landscape: Decorate your home with edible plants.
• Fall gardening: what to plant in August and beyond for late-season harvest.
• Preparing your plants for winter: Preparing your landscape and lawn for winter, fall pruning tips, planting for fall color.
In addition to the presentations, there will be live demonstrations showing how to sharpen garden tools, DIY cold frames and using yoga to help ailing gardeners. You will be able to inspect the installation of live honey bees and ask the beekeepers questions about the preservation of live honey bees. Vigo County Soil and Water Conservation District staff will demonstrate the benefits of growing garden plants. They will also discuss the importance of soil testing, demonstrate how to do it, and offer free home soil testing to anyone who registers for the workshop.
To round off the attractions workshop, a number of vendors will have garden-related merchandise available for purchase. In addition, there will be tours of the Wabash Valley Master Gardeners Association's Giving Garden, which is used to collect about 10,000 pounds of produce each year for local pantries. Demonstrations and vendors will be located at the Vigo County Fairgrounds on the lawn in front of the 4-H building.
The event will be held rain or shine. For more information visit wvmga.org website or send by email wabashvalleymastergardeners@yahoo.com.
Calendar: Succulents Workshop – AgriNews
Source link Calendar: Succulents Workshop – AgriNews