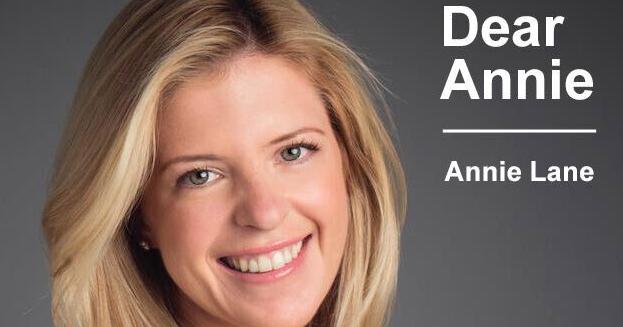 Dear Annie: A few years ago, my sister lost her husband. She has been married for over 60 years. They had three children. She planned to hold a memorial service over the weekend. He had to be cremated. My family and I planned to come. She lives in another city.
She then changed the date of service to the city within an hour of her home. The service was to take place at night.
Due to her change of worship and service at night my family was unable to attend. I decided not to attend because I would be returning home alone at a very late hour of the night.
I noticed a change in her behavior and felt it was because I wasn't present. She knew the reason why I wasn't going to be there. After the funeral I called and checked on her at least once a week. She often told me she couldn't talk.
Shortly before Christmas, we talked, and for some reason she mentioned that no one from her family was at the service. Our second sister lived too far to go. I told her that after she changed the arrangements for his service, I didn't find it wise to travel alone and I didn't feel comfortable in a hotel in a city I was unfamiliar with. She said I could stay with her, and I replied that she didn't invite me. She was excited and said we should agree to disagree.
I haven't heard from her since. I called a week ago and her son answered the phone. She could not get to the phone. I left a message and she did not answer my call.
She is 90 years old, she is a little older than us with her younger sister. They are not close at all. They do not talk or correspond with each other. I have been in touch with both for years. My older sister has always had problems with envy and jealousy.
I'm sick of not being in touch. I am a widow and live alone. I have children. I was very surprised to learn that in recent years she was angry at me for not being able to attend. I had to realize she was angry.
I would like her to share her feelings with me rather than avoid me and not keep in touch.
Last year I had major surgery. She made it clear that she would not come to me and would not stay with me. I told her I didn't expect this from her. And I didn't.
What should I do to save our relationship? – Sister of the peacemaker
Dear sister of the peacemaker! The fact that you did not attend the funeral of your brother-in-law, now do not dwell. What is done is done; past in the past.
As for your sister, is it unfair of her to expect you to read the thoughts? If she was really annoyed because of your absence, she should have informed you about it, not shied away from your calls.
I guess she still feels very offended and doesn't support her family when she was in need. Now she is also a widow and probably single. I would call her and share with her everything you shared here with me and tell her that you love her and miss her.
Dear Annie: Years later my sister is still upset Lifestyle
Source link Dear Annie: Years later my sister is still upset Lifestyle