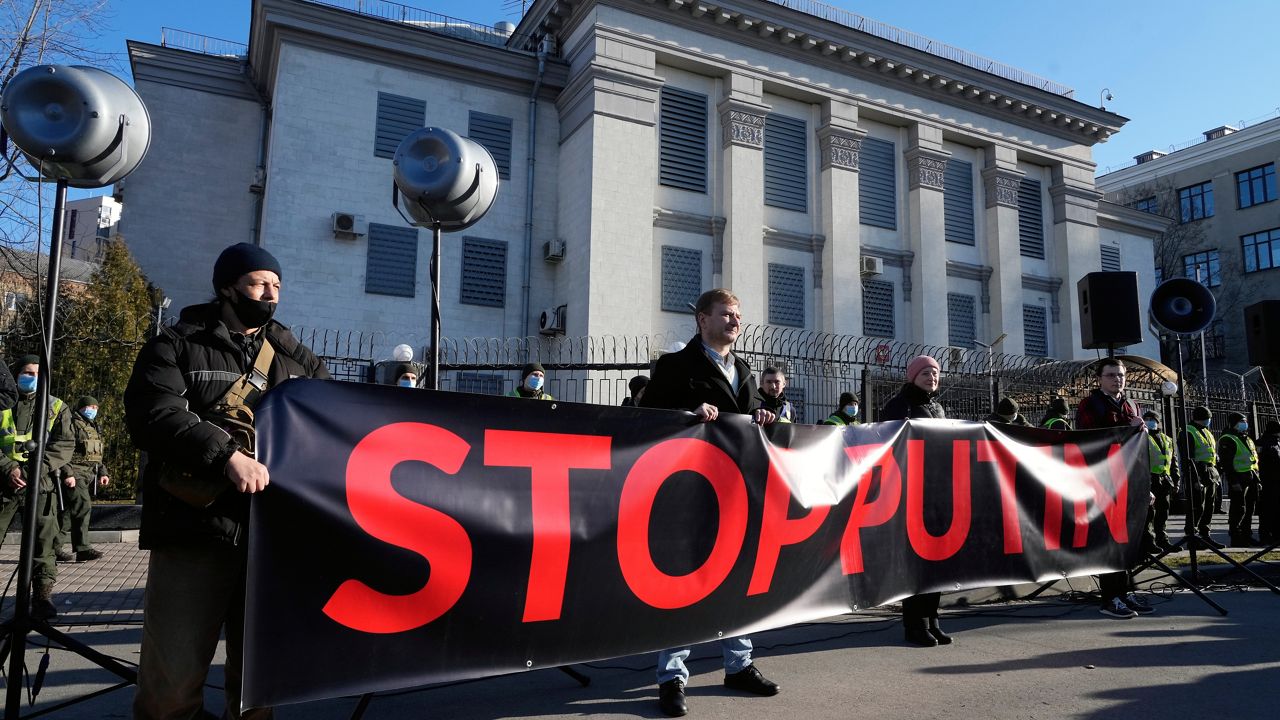 The White House began calling Russia's move to Ukraine an "invasion" after Russian President Vladimir Putin recognized two separatist territories in eastern Ukraine and ordered the deployment of troops to the regions.
The United States and a number of allies, including Britain and the European Union, have responded to Russia's steps by imposing sanctions – and more may be released soon.
President Joe Biden had issued a serious warning that he was "convinced" that Putin had "decided" to invade Ukraine, and he and his top officials had warned that such a move could take place in the coming days. A U.S. spokesman said Sunday that there was a warning at the behest of American intelligence who believed that the Russian front-line military had been ordered to continue the invasion of Ukraine.
Russia has repeatedly denied that it plans to invade Ukraine, but has placed at least 150,000 troops on the country's border. The United States and its allies threatened swift and harsh sanctions Should Russia continue to invade Ukraine.
Stay tuned for live updates from the Spectrum News team:
Live updates: the Russian-Ukrainian crisis
Source link Live updates: the Russian-Ukrainian crisis