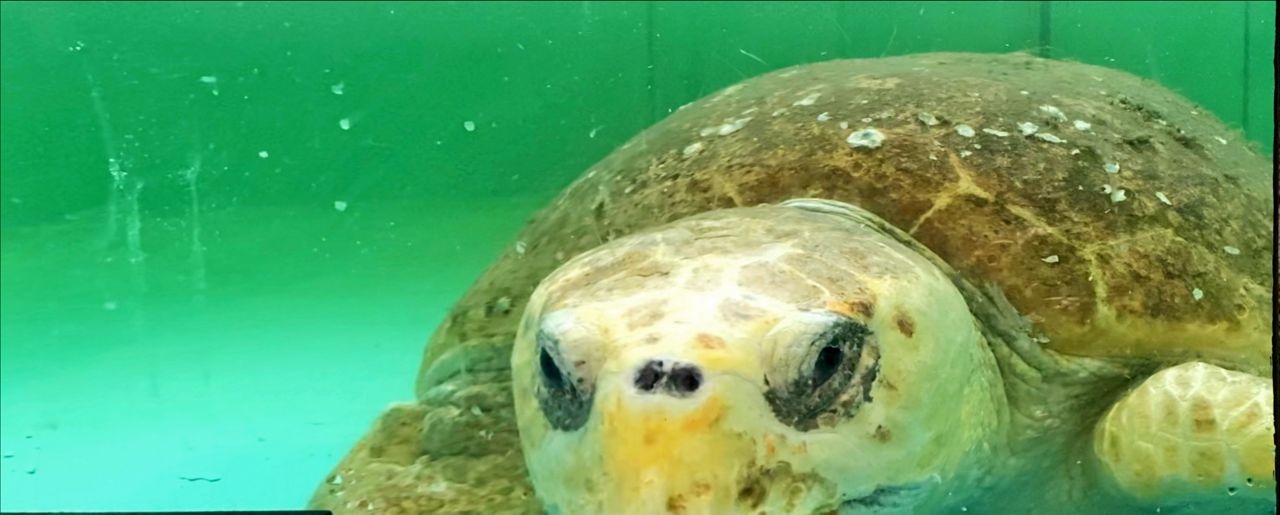 WILMINGTON, NC — More than 200 cold-stunned sea turtles have been accepted into the Sea Turtle Assistance and Rehabilitation Center, or STAR Center.
Amber Heath, manager of the STAR Center, says that starting in November each year and ending in March, they can expect anywhere from 35 to 600 sea turtles stunned by the cold.
"Their body temperature drops too fast and they can't regulate it fast enough, so their body reacts negatively to that, and the effects we see are similar to the signs and symptoms we see in patients with hypothermia," Heath said. .
Volunteers from the Network for Endangered Sea Turtles brought in some turtles to rest and recuperate. Experts say the first 24 hours of treatment are critical to their survival.
After several seasons of stunning, Heath says she's still amazed at how resilient sea turtles can be.
"I think I'm going into my sixth or seventh year here at our institution. It's always very rewarding," Heath said. "It's a little nerve-wracking because you never know what you're going to get from season to season, but it never ceases to amaze me how quickly they come back."
Each turtle is assessed for disease and injury and even swim tested to ensure they are ready for release.
"We go through a full examination with them, look into their eyes, nose, mouth, make sure that everything is in order. We inspect their fins to make sure there's no damage, abrasions or injuries," Heath said.
Although many recover successfully, in reality some simply do not cope
This season, 28 have died on arrival. Heath says those with the lowest body temperatures or major wounds have the hardest time recovering.
Recoveries can learn a lot about turtle health and migration, but they can also help us understand more about the health of our oceans.
"They are incredibly good indicators of ocean health, so we know if our ocean is thriving or not in certain areas," Heath said. "So those who are strong enough to do it, those who do rehab and are successful if they pass, the best part of this job is getting them out."
Thirteen sea turtles have been transferred to other facilities, and 10 have already been released into the Gulf Stream this season. Heath says if you see a turtle that may be stranded, call the Network of Endangered Sea Turtles (NEST) hotline at 252-441-8622.
More than 200 frozen sea turtles are being rehabilitated at the STAR Center
Source link More than 200 frozen sea turtles are being rehabilitated at the STAR Center