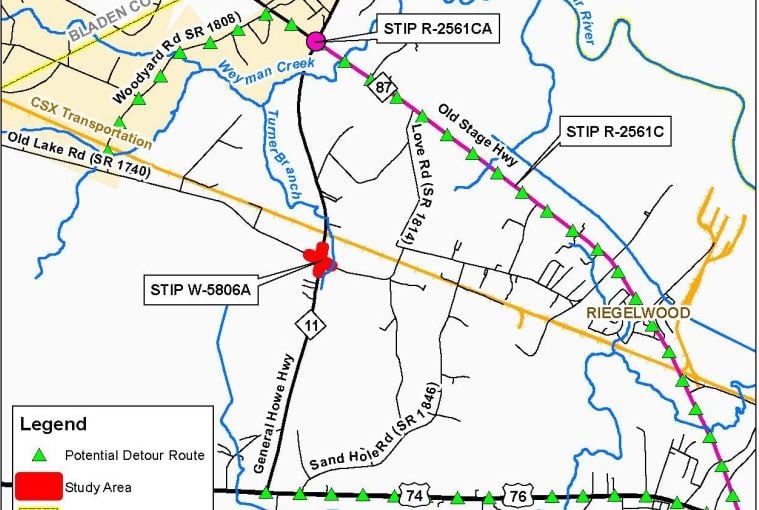 SANDYFIELD, NC (WWAY) – The NC Department of Transportation recommends a roundabout at one intersection in Columbus County, but they want the public to make this proposal.
The proposed roundabout will be built on NC 11 and Old Lake Road. Construction of the $ 1.4 million facility is scheduled to begin in the spring of 2023.
NCDOT converted the intersection to a stop last summer as an intermediate safety step, after analysis showed that in 2014-2019, there were 13 accidents at the intersection with injuries and one fatal accident. Most of them occurred when drivers on Old Lake Road did not give way to NC 11.
NCDOT says roundabouts reduce overall accidents by 41% across the state, and they improve traffic flow by eliminating the nature of the cessation and movement of normal full-fledged traffic.
You can comment on the offer until March 15. You can click here to make your input and to learn more about the project.


NCDOT is looking to contribute to the proposed Columbus County roundabout
Source link NCDOT is looking to contribute to the proposed Columbus County roundabout