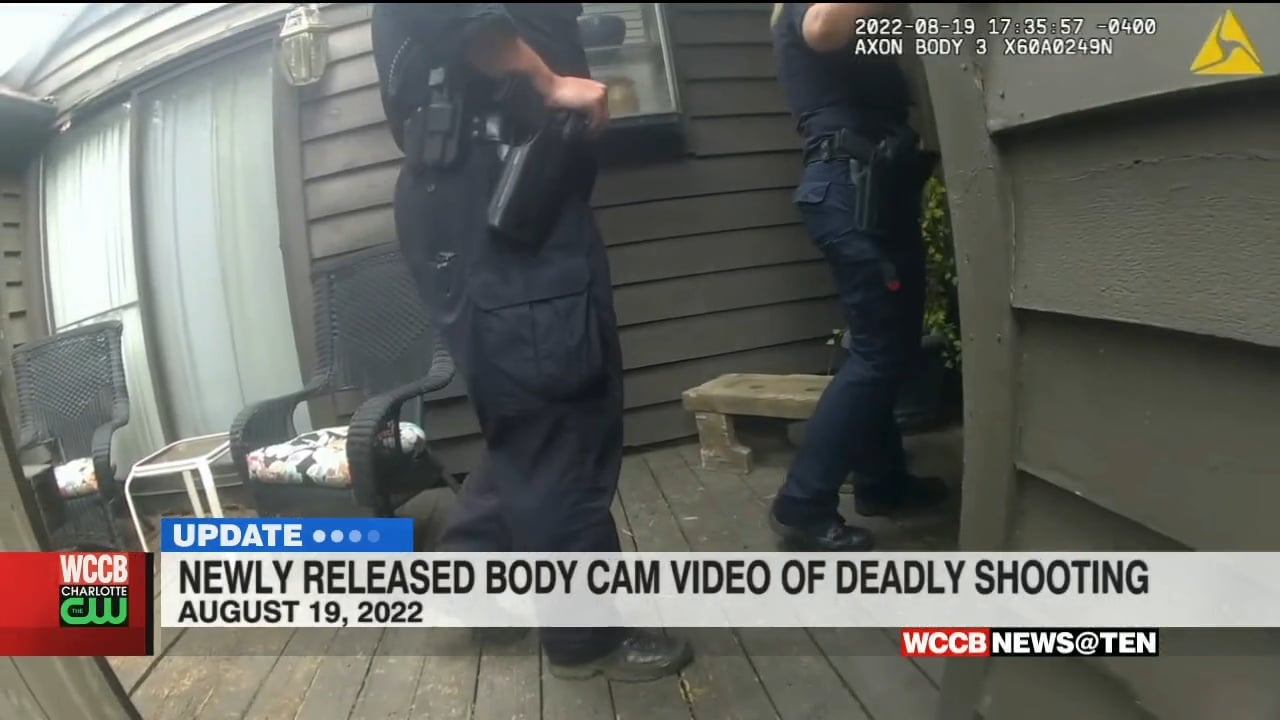 CHARLOTTE, NC – Newly released police body camera video shows what happened when Charlotte-Mecklenburg police officers tried to take a woman who wouldn't leave her room to a psychiatric facility. On August 19, 2022, three Charlotte-Mecklenburg police officers arrived at Brenda Donahue's south Charlotte home. As they approached the front door, they casually chatted about insects and how mosquitoes were "everywhere."
Officers were there to take Donahue, 60, to the hospital for involuntary confinement. The man who answered the door said Donahue was inside and did not want to see the officers. Officers went inside and climbed the stairs to retrieve her. In the body camera video, one officer can be heard saying, "This is the police, ma'am, can you open the door?" Instead, Donahue fired through the bedroom door, hitting Officer Lauren Elke directly in her body camera. The officer was not injured. As police retreated, Officer Brandon Graham says Donahue leaned over the stairs and pointed a gun at him. Graham fired twice, hitting Donahue in the head. He says in the body camera video, "She pointed the gun right down, through the awning, right at me." Officers then began CPR on Donahue until a MEDIC arrived. She later died in hospital.
CMPD also released photos from the scene that they say show bullet holes in the bedroom door, the bullet that entered Officer Elke's body camera and the gun Donahue used.
CMPD did not give reporters an opportunity to ask them questions about the body camera video. Instead, they sent us a recorded statement and their own analysis of the shooting, given by one of the firearms instructors. Sergeant Steven Winterhalter says, "The officers showed great restraint by not just blindly opening fire into the locked door and bedroom. This is consistent with the training they received at CMPD."
CMPD released this video after a news agency requested it, otherwise it would not have been released. CMPD says the shooting was justified. The investigation is ongoing, the district prosecutor's office will make the final decision.


Newly released police body camera video shows the moments leading up to the fatal shooting
Source link Newly released police body camera video shows the moments leading up to the fatal shooting