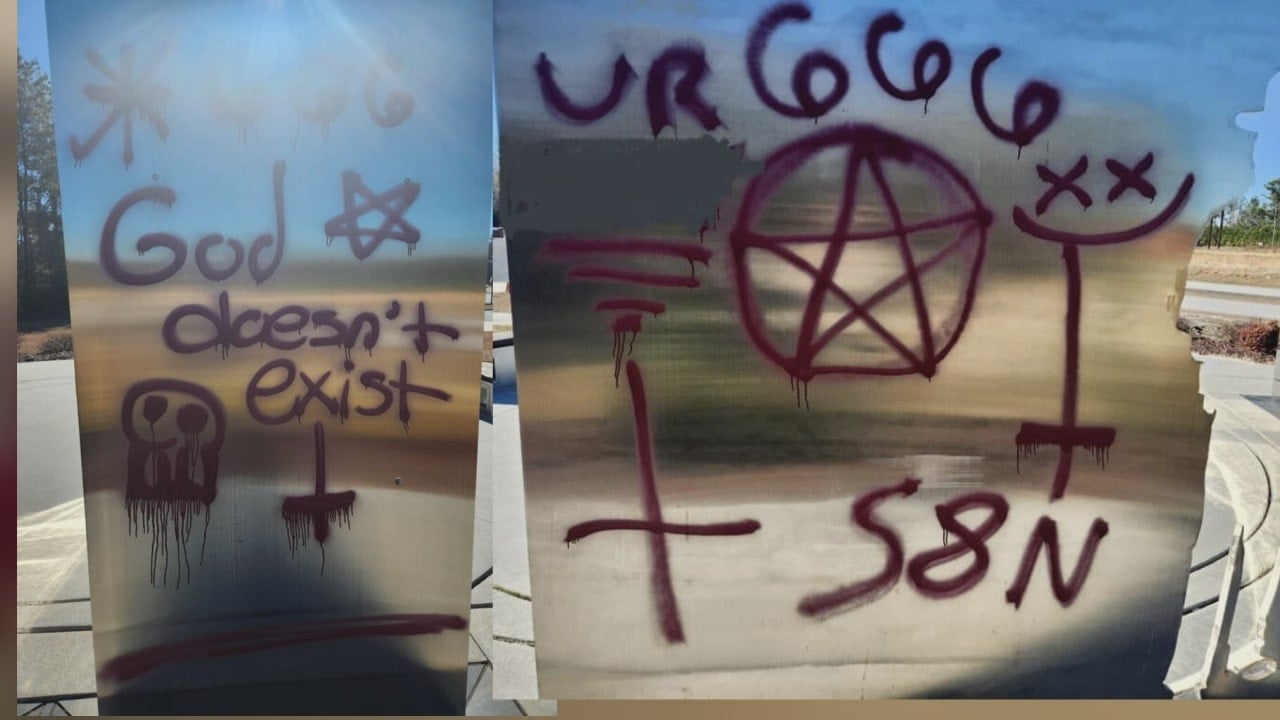 ONSLOW COUNTY, NC (WWAY) — The Onslow County Public Safety Memorial in Jacksonville was vandalized recently.
According to the sheriff's department, the graffiti depicted anti-Christian phrases and images.
"The Sheriff's Office is doing everything in our power to identify those responsible for these heinous acts," said Sheriff Chris Thomas. "Investigators are reviewing recordings from video surveillance cameras, interviewing witnesses. We ask those responsible to do the right thing and come forward."
The memorial shares a parking lot with Tar Landing Baptist Church.
County officials say churchgoers discovered the vandalism Sunday morning and that work to clean up the vandalism will begin this week.
The Onslow Sheriff's Office is investigating.


Public safety memorial defaced with 'anti-Christian' images, officers say
Source link Public safety memorial defaced with 'anti-Christian' images, officers say