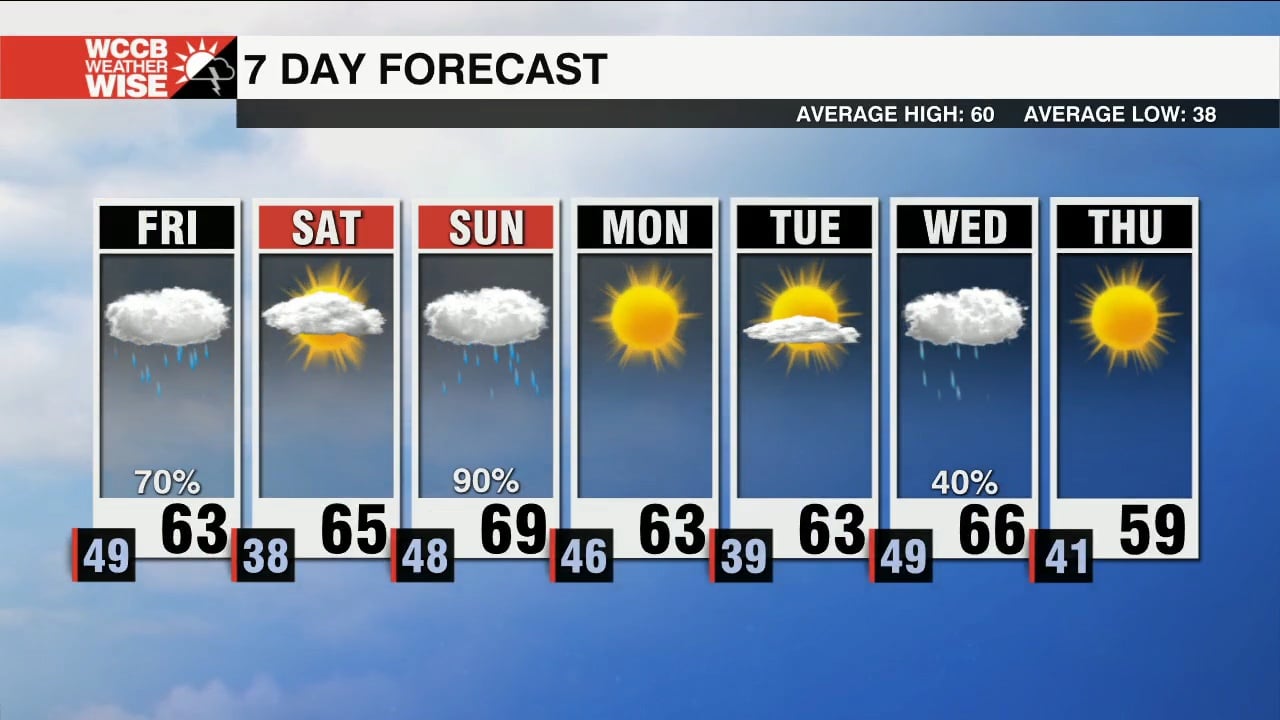 Happy Friday left! It feels like a bowl of cold gravy outside as a rain system rolls into the Carolinas from the west. Most of the rain is expected to clear by midday, but the wet weather will not let up until overnight. After a mostly dry Saturday in the 50s and 60s, more showers will return by the second half of the weekend. A few strong storms are possible late Sunday morning into the early afternoon as another system moves through, but most will not be severe.
Don't expect a significant recharge this time. Temperatures will remain near average for most of the last week of November in the 50s to 60s. Another choppy pattern could emerge by mid-week, but there is some mid-range disagreement here. Colder air is moving in again by the end of the week, but it likely won't be as strong as last winter.
Today: Rain early, then clear. High: 62°. Wind: South 5-10.
Tonight: Mostly clear. Finch. Minimum: 37°. Wind: N 5-10.
Saturday: sunny and comfortable. High: 62°. Wind: S 5-10.
Saturday night: The clouds return. The shower is late. Low: 50°. Wind: S 5-10.
Sunday: Rain in the morning. Cleaning PM. High: 69°. Wind: South 10-20. Gusts: 25+
Rainy weekend, staying (relatively) warm
Source link Rainy weekend, staying (relatively) warm