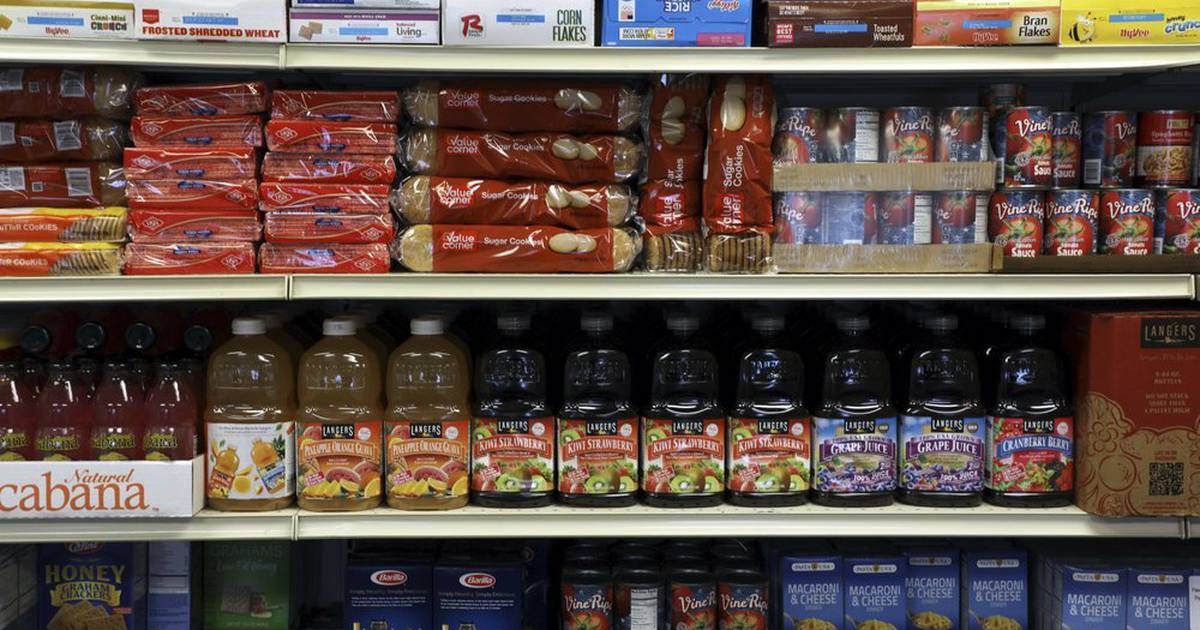 The latest government figures indicate a rise in food prices by one month. The numbers are bleak.
Fruits and vegetables have risen in price by 2.3%, which is the highest figure since 2010. Dairy products have risen in price by 1.9%, the highest since 2011. Cereals and bakery products went up by 1.1%.
On average over the past 12 months, food prices have risen by 8.6% – the highest growth since 1981 – with poultry and fish growing by 13% and beef by 16%.
Wow!
We knew it was bad because every time we go to the grocery store, we spend more to get less. But seeing the figures outlined in print just shows how bad it turned out.
Bloomberg, whose economists we need to keep an eye on, predicts that this year we will pay an additional $ 5,200 for all household items – including gas, heating and everything else – and the services it expects at $ 433 a month.
We need to reconsider how we treat food banks. We seniors don't usually want to do that, saying, "Oh, others need it more." Well, at this point, maybe we are the others?
In a few days I will take three of my older neighbors to the food bank for a weekly pickup. It will be their first time and they are nervous. But last week I made a scout trip, parked across the road from a queue of cars and approached to talk to the person in charge.
I was able to report: no, these are not leftovers with expired food, and the fruits and vegetables were fresh and beautiful.
No, they don't say your name and don't ask questions – except to ask if you prefer apple or orange juice.
No, they do not condemn. The people were friendly and polite, happy to do what they do.
Just go to the food bank. You are not being judged.
Senior news line: survive inflation – AgriNews
Source link Senior news line: survive inflation – AgriNews