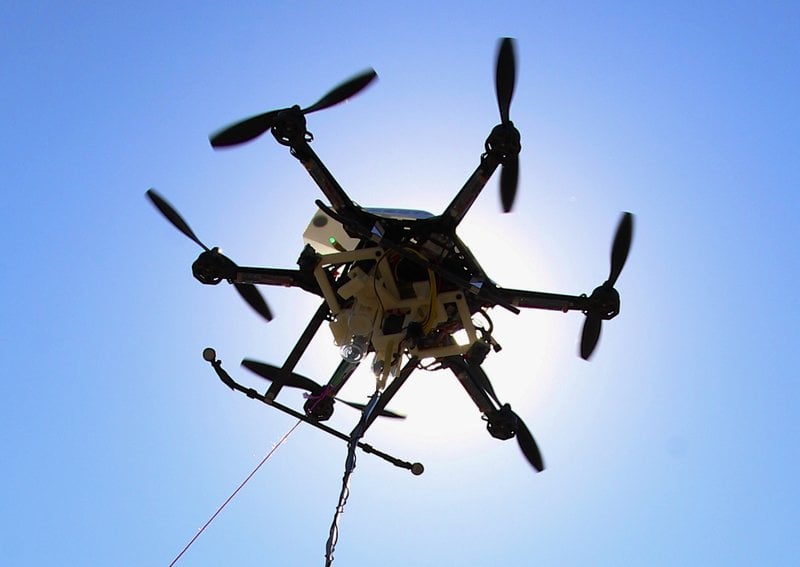 MONROE, NC – Over the weekend, UCSO Charlie Squad patrol officers assisted the Monroe Police Department in their investigation of an assault that occurred at the Quick Stop Pantry on North Rocky River Road.
Deputies learned that the suspect in the case, Makayla Getting-Bliss, 24, fled the gas station after the attack and that she was in the company of Justin Wayne Simpson, 21, of Marshville, who was also wanted by law enforcement on unrelated charges. accusations.
Deputies went to a residence in the 2000 block of Folks Church Road. in Marshville to find two suspects. Upon arrival, deputies learned that the suspects had abandoned their vehicle and fled on foot.
UCSO Apprehension Sgt. who is also a licensed drone operator, responded to assist in the search and brought in a drone capable of identifying infrared heat signals. Shortly after deploying the drone, Sgt. spotted two heat signatures using a drone camera in a nearby field that were eventually identified as the suspects in the case.
Deputies arrested both suspects in the field where they were hiding and turned them over to the Monroe Police Department, who were looking into all appropriate criminal charges in the case.
Anyone with information about this incident is asked to call the Monroe Police Department at (704)282-4700 or Union County Crime Stoppers at (704)283-5600.


The drone led to the arrest of the suspect in the attack
Source link The drone led to the arrest of the suspect in the attack