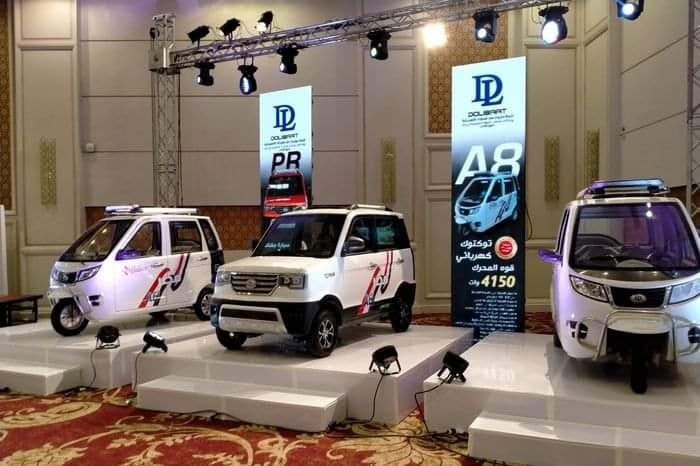 ---
PConstitutional Law Professor Abdullah al-Magazi has confirmed that the first Egyptian electric car will be launched in March. In an interview with the private channel Sada al-Balad Magazi said the government is interested in expanding clean energy projects.
This is especially true in light of Egypt's readiness to host this year's COP27 climate conference. He stressed the importance of having a ministerial portfolio for investment in the subsequent formation of the government.
Magazi added that "Egyptian President Abdel Fattah al-Sisi is struggling with time to localize the electric car industry," noting that interest in industrial zones is conducive to attracting foreign investment.
The National Investment Conglomerate announced in January a new prototype electric car to be introduced to the Egyptian market in hopes of reducing the number of unlicensed tuk-tuks in the country.
The car, which has a local component of 45%, is offered at a low price to encourage tuk-tuk replacement.
The car will be available for purchase in installments in collaboration with a number of banks such as the Agricultural Bank of Egypt, the National Bank of Egypt, Banque Misr and the International Commercial Bank (CIB).
The conglomerate involved in the project includes EG Gate, a company of the Tahya Misr Foundation (Lives Egypt) and Dolibaat Egypt for electric vehicles in cooperation with the Ministry of Internal Affairs.
Dolibaat Egypt, led by Mohamed Naja, in collaboration with major factories and national authorities produces electric cars with 45% of the local component. The company recently signed protocols with the Egyptian Syndicate of Engineers.
This is to set up 28 training centers in the country to train engineering and technical personnel to work with electric vehicles, as well as 400 to 1,000 service and maintenance centers and charging points.
The first Egyptian electric car will be launched in March
Source link The first Egyptian electric car will be launched in March