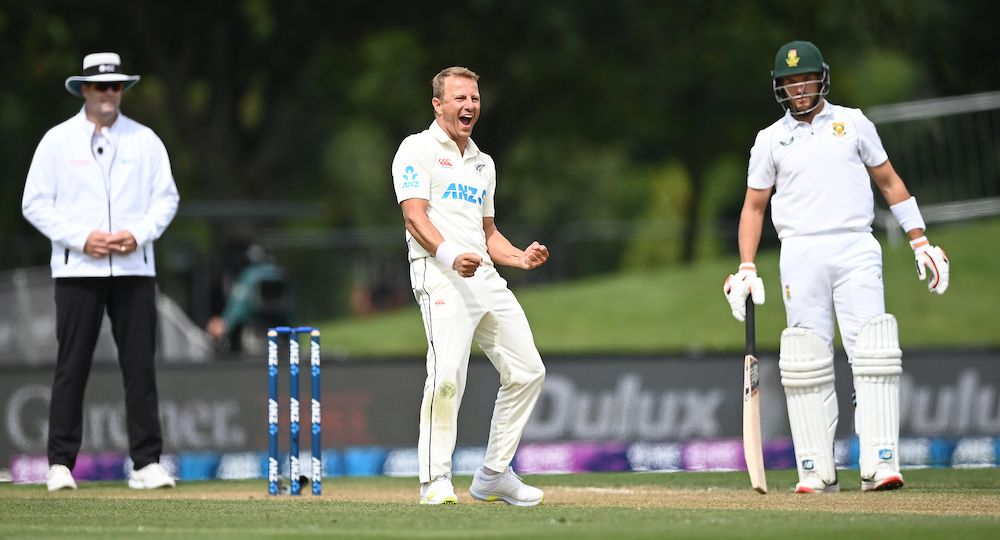 "We hope to continue to show character tomorrow," said South African beater Rossi van der Dussen at the end of the third day of the second test against New Zealand at the Hagley Oval.
With 293 points in New Zealand, South Africa finished the day with a score of 140/5, leading with a score of 211. 45 of Van der Dussen's 85 goals contributed to the final results of South Africa's second innings, as the rest of the batting struggled to cope with changing conditions and the relentless discipline of attack in bowling in New Zealand.
Van der Dussen acknowledged that South Africa would be better off if they lost fewer gates, but they are still "happy enough". Van der Dussen and the rest of the batting wanted more attack in the second innings to put pressure on New Zealand's bowling.
"They have world-class cauldrons, they give you little. I was a little bit sharp there, more than the way I usually play, because I had to put pressure on them, "van der Dussen said.
Currently South Africa leads in 211 runs, van der Dussen hopes South Africa will be able to pursue New Zealand with more than 300 runs. "Wyket plays pretty well. We need to reach this mark of 300. "
"We hope we can continue to show character"
Source link "We hope we can continue to show character"