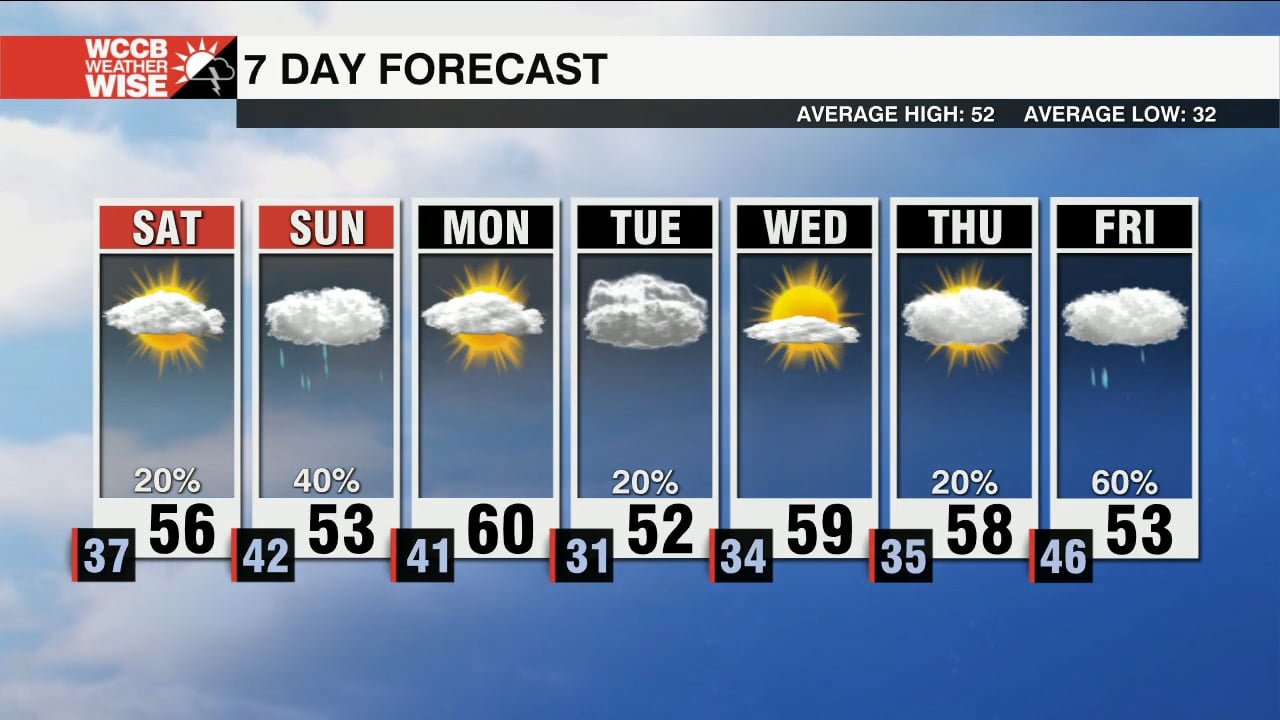 Air remains drier for most of the second week of 2023.
Our first full weekend of the new year is off to a great start, but the chance of rain will begin again Sunday night into the morning. Not everyone will see rain, but in most places the weekend will end on a gray and gloomy note. The highest chance of rain is north and west of the Queen City, but totals should remain below half an inch through Monday morning. Light winter weather can be expected in the morning in the high areas, and in the afternoon it will rain completely; accumulations and impacts will be minimal. Maximum temperatures will struggle to rise much above 40º and 50º in the mountains and Piedmont respectively.
By Monday, drier air will return from the northwest, leading to a mostly sunny start to the work week for most. Snow is possible in the mountains Sunday night into Monday afternoon with a northwesterly direction, but accumulations again appear to be minor. Regardless of wind direction, highs should be above average for most of next week. By the end of the next work week, another dirty system will appear.
Tonight: Clouds are increasing. Rain late in the northwest. Minimum: 43°. Wind: weak.
On Sunday, it will be partly cloudy with clearings, mainly in the NW. High: 50°. Wind: S 5-10.
Sunday Night: Rain slowly tapers off. Late clearance. Low: 40°. Wind: 5-10.
Monday: sunny and windy. Maximum: 57°. Wind: SW5-15. Gusts: 20+


Wet Sunday ahead – WCCB Charlotte's CW
Source link Wet Sunday ahead – WCCB Charlotte's CW