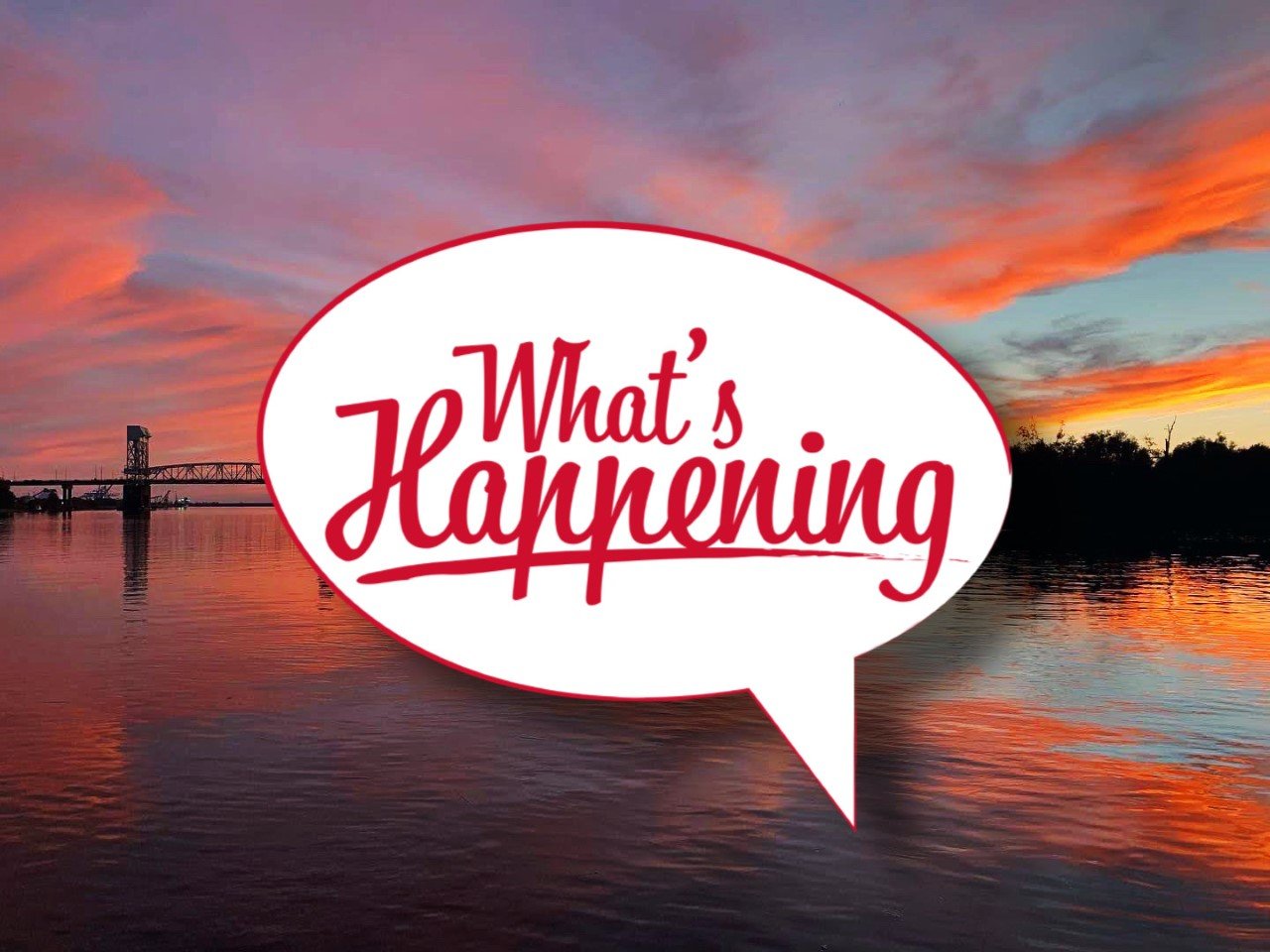 If one of your New Year's resolutions this year is to have fun, there's probably no shortage of making that happen this weekend.
WILMINGTON, NC (WWAY) — 2023 is just days away. Let's hope everyone is keeping their New Year's resolutions. Now, if one of them involves fun this year, there's probably no shortage of it happening this weekend.
Fort Fisher Tours: Saturday, 10:30 a.m. – 3 p.m
Fort Fisher State Historic Monument begins its New Perspectives on the Wilmington Campaign educational and outreach series with guided tours of Fort Fisher on Saturday, January 7, 2023. The series, "Live with Gratitude and Honor: New Perspectives on the Wilmington Campaign," is the result of a partnership between Fort Fisher, the Cameron Art Museum and the New Hanover County Library.
The series will include weekly educational events at various locations throughout the county and explore the diverse experiences of people who were caught up in the Union campaign to capture the port city between December 1864 and February 1865. White, black, Asian, Native and Hispanic soldiers and civilians participated in battles throughout Lower Cape Fear. Visitors can learn more about these experiences through guided tours, speakers and costumed interpretation programs.
At the Jan. 7 presentation, Fort Fisher Interpreter II and Education and Outreach Coordinator Caitlin O'Connor will lead tours of Fort Fisher at 11:00 a.m., 1:30 p.m., and 3:00 p.m. Tours will focus on enslaved and free African Americans and American Indians who built the fort, the role of African Americans in the Battle of Fort Fisher, and more.
Tours last about an hour and cover about 1/3 mile on a paved hiking trail. Tickets are $5 per person and can be purchased the day of the event.
Additionally, Fort Fisher will host a staff tabletop display in the exhibit hall from 10 a.m. to 3 p.m. to discuss African-American contributions to the Battle of Fort Fisher.
United Pro Wrestling Association (UPWA) New Year Massacre 2023: Saturday, 6:30 – 10:30 p.m.
East Coast pro wrestling returns home to the National Guard in Wilmington as the UPWA presents its New Year's Day Massacre 2023 on Saturday, January 7th.
In the main event, new heavyweight champion Jake Logan will defend his title against former title holder Victor Andrews inside a 15-foot steel cage.
These men have been fighting for the title for the past nine months and we will decide who is the rightful champion in the cage.
Another match on the show will be the New Tag Champions team, the Silk City Kings will make their first championship defense.
The Gorilla Squad will return to the UPWA and challenge for the titles.
According to the release, "The Squad was one of the most dominant teams in UPWA history and are the previous tag team champions, but had to relinquish the titles due to injury. Will the troop climb that mountain again, or will the king remain on the throne?'
Other matches will be announced, including a lightweight match and the Carolina Championship, among others.
Tickets are $20 for adults and $10 for children. You can Click here get tickets, or they can be purchased at the door.
Doors open at 7:00 p.m
The event will be held at the newly renovated National Guard Armory located at 2221 Carolina Beach Road in Wilmington.
Cape Fear Contra Dancers First Dance of 2023: Saturday, 7:00 PM – 10:30 PM
If dancing the night away is more your thing, you can head to the Hannah Block Community Center for the Arts on Saturday nights.
Gaelstorm, a multi-instrumental band, will provide live music and Kenny Greer will dance.
If you're a complete beginner, still learning, or just need a refresher, you can come along at 7pm to join a dance class from the Cape Fear Contra Dancers.
This event will be held at the Hannah Block Center for the Arts, located at 120 S. 2nd street in downtown Wilmington.
Street parking next to the venue is for visitors only. For parking convenience, organizers recommend parking at 115 Market Street, or park on or above 3rd Street and walk to the event.
Cameron Art Museum (CAM) Floating Lantern Ceremony: Sunday, 4:00pm – 7:00pm
On Sunday, the Cameron Museum of Art celebrates the return of the Floating Lantern Ceremony. This event is one of reflection, remembrance and gratitude.
It's CAM Community Day with free entry to all galleries and events all day from 10am to 7pm
A ceremony is a way to honor someone, commemorate a family member, or celebrate a special moment and experience from the past year.
The Floating Lantern Ceremony is a popular family event held annually and celebrated at dusk at Reflection Pond CAM.
Lantern decorating begins at 4:00 p.m., and the display begins at 5:00 p.m.
Flashlight Armbands are now available at the CAM Visitor Services Desk for $12.00 each.
They will cost $15.00 the day of the event while supplies last. Sales of all flashlight sleeves benefit CAM.
You can decorate them at home or before the ceremony at their Pancoe Art Education Center.
There will be live music by the Reflection Pond, and hot chocolate, drinks and light meals will be available from the CAM Cafe.
The Cameron Art Museum is located at 3201 S 17th Street in Wilmington.
__
This first weekend of 2023, you can learn about the history of Cape Fear, wrestle matches, dance the night away or honor a loved one.


"What's Happening" on the first weekend of 2023 at Cape Fear
Source link "What's Happening" on the first weekend of 2023 at Cape Fear